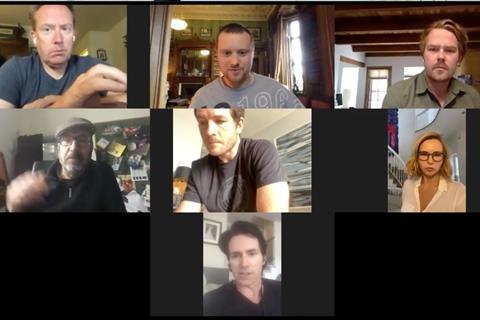 Zero Contact, the Anthony Hopkins film shot last year as a virtual production under the title 92, has become the first feature film acquisition for Vuele, a recently launched viewing and distribution platform for non-fungible tokens.
The film will premiere as a non-fungible token, or NFT, on the global platform, which launched last month as a joint venture between Enderby Entertainment, US-based producer of Zero Contact, and financial technology company CurrencyWorks.
NFT's - digitally unique assets that can be stored and traded on a blockchain – have recently been in the headlines because of their use in the fine art market but have yet to come into widespread use in the film world.
Vuele claims to be the first direct-to-consumer platform allowing users to become owners of exclusive, limited edition film and other NFT content that they can watch, collect and trade on the platform.
Zero Contact, produced and directed by Enderby partner Rick Dugdale, follows five characters based in different parts of the world but connected by their devotion to a tech titan (Hopkins) whose secret invention could be the solution to mankind's problems or the end of life on earth.
The film was shot in 17 countries with Dugdale overseeing remotely from a virtual command centre in Los Angeles.
Dugdale said: "Everything about this film is unconventional, from the way we shot the film using Zoom and remote production to its distribution on the first global NFT platform. We're thrilled to bring a film of this magnitude with the star power of Anthony Hopkins as our first release on Vuele."