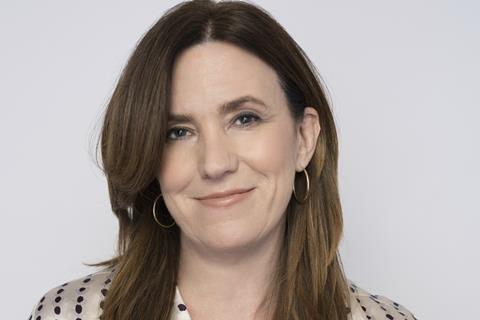 Molly Thompson, the founder of A&E IndieFilms and executive producer of documentary films including Jesus Camp, Life, Animated and City of Ghosts, has joined Apple as the tech giant's head of documentaries.
Thompson founded A&E IndieFilms, feature production arm of US cable channel company A+E Networks, where she also served as head of documentary films.
A&E IndieFilms releases have included the Watergate docuseries, Sundance entry Studio 54, Cartel Land and Murderball. Thompson also served as executive producer on The Tillman Story and The Imposter as well as Lila & Eve and Paris Can Wait, dramatic films from A+E's Lifetime Films unit.
She has also been executive producer on features made under A+E's History Films banner, including Werner Herzog's upcoming Meeting Gorbachev, Errol Morris' The Unknown Known: The Life and Times of Donald Rumsfeld and Douglas Tirola's Drunk Stoned Brilliant Dead: The Story of the National Lampoon.
At last year's Toronto festival, Apple bought worldwide rights to family documentary feature The Elephant Queen. And at the launch last month of Apple TV+, Oprah Winfrey said she is working on two documentaries under her deal with Apple, one, with the working title Toxic Labor, about sexual harassment in the workplace, the other about mental health.