Vitagraph Films will be touting Sonia Braga for Best Actress at next year's Academy Awards.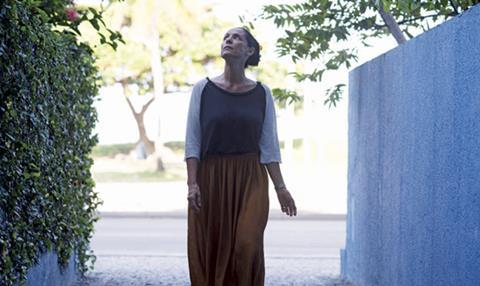 Following Brazil's controversial decision to select David Schurmann's drama Little Secret to represent the country at the 89th Academy Awards over Aquarius, the latter's director, Kleber Mendonça Filho, has confirmed that his film's US distributor Vitagraph Films will launch an Oscar campaign for Sonia Braga in the hopes of securing a best actress nomination.
"They are going to try and push Sonia," confirmed Mendonça Filho at the Zurich Film Festival. Aquarius opens in the US on 14 October after its US premiere at the New York Film Festival.
Mendonça Filho revealed that the campaign will kick off in two weeks with a dinner in Los Angeles. This follows the protests and controversy that have surrounded Aquarius since it debuted to acclaim at the Cannes Film Festival.
On the red carpet at Cannes, the filmmakers led a protest against the suspension of Brazilian president Dilma Rousseff, who, ironically, was permanently dismissed on September 1, the same day that Aquarius was released in Brazil.
Film critic Marcos Petrucelli, who sat on the Brazil Oscar selection committee headed by director Bruno Barreto, had been the leading critic of the Cannes red carpet demonstrations, accusing the Aquarius film-makers of being in the pocket of Rousseff's government.
While not surprised by the selection committee's decision to nominate Little Secret, Mendonça Filho is still upset by it. "The only real bummer is the Oscar campaign. It's almost like film criticism: it's not about what is the best film, it's about what film is the most prestigious. And Aquarius is Brazil's most prestigious film for many years."