A group of Arab filmmakers and producers have launched a petition protesting US President Donald Trump's recognition of Jerusalem as the capital of Israel at the Dubai International Film Festival (DIFF).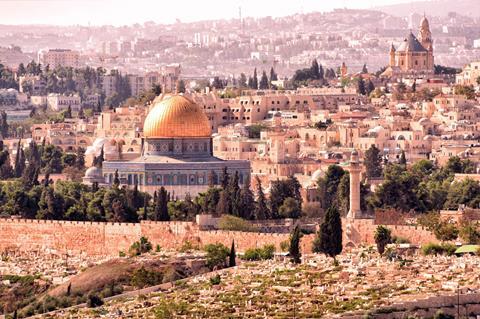 Iraqi director Mohamed Al Daradji, Palestinian filmmakers May Odeh and Annemarie Jacir and Canadian-Jordanian producer Rami Yasin, who is of Palestinian origin, were among those spearheading the petition.
Trump said in a statement on Thursday that his recognition of Jerusalem as the Israeli capital marked the beginning of a new US approach to trying to solve the 70-year Israeli-Palestinian conflict.
The declaration has been condemned by leaders all over the world.
"Our point is that you don't make peace by supporting one side over the other," commented filmmaker Al Daradji, who is at DIFF with his feature The Journey.
"This declaration will only make it harder for those who want peace. This move makes our lives a lot harder," he said.
The group launched the petition at the Dubai Film Market on Saturday afternoon and it had gathered 200 signatures within hours.
The petition in full:
"As artists, filmmakers and media professionals working in the film industry, we take a stand on December 9, 2017 to express our sorrow and anger over this unjust decision.
We stand in solidarity with the Palestinians in Jerusalem, the capital of Palestine, and an open Sacred City that belongs to all Muslims, Christians and Jews.
In your decision, Mr President, you have created more animosity, less faith and profound sorrow in the hearts and minds of all justice lovers in the world.
It is only extremism that will benefit from your decision and be fed by it. And extremism will drag down those who have now lost their last shreds of hope.
You and your decision will be the reason for renewed divisions and conflict around the world.
As members of the film industry, we will continue to express our concern, our care, our dedication and our just message through our films, and this spirit will go with us from festival to festival, until justice and peace prevail, to all people."
An online link to the petition will be launched shortly.