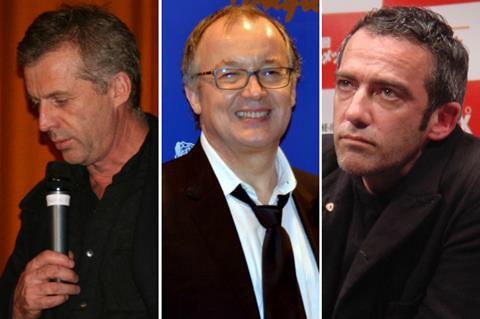 Arte France Cinema – the French cinema-arm of the Franco-German broadcaster – has boarded new films by Bruno Dumont, Philippe Faucon and Rafi Pitts in its latest funding round, the recipients of which it announced on Friday (Jan 25).
Provisionally entitled Par ce demi-clair matin, which translates roughly as "by this half-light of the morning", Dumont's comedy-drama is set to star Léa Seydoux and Blanche Gardin.
According to Arte, it will revolve around the downfall of a star TV journalist who gets caught up in spiral of unfortunate events. Her personal and public crisis also capturing the zeitgeist of contemporary France.
Long-time collaborators 3B Productions are co-producing the film with Germany's Red Balloon Film, with the shoot scheduled to take place in this September and October.
In the meantime, Dumont is currently completing post-production on Joan Of Arc, a dramatic sequel to his musical film Jeannette, revolving around the trial of the iconic French heroine after she was captured by pro-English Burgundian troops and put on trial for heresy. This film is expected to be ready in time for a potential Cannes premiere.
Arte has also boarded Iranian film-maker Rafi Pitts's drama Random Star Suicide, capturing the fractured state of contemporary American society through the lives of a young African-American man and a working-class army veteran whose paths cross.
Produced by Paris-based Les Films du Worso and Switzerland's Rita Production, it is due to shoot in the US and Canada in September 2019.
Pitts's film last film Soy Nero – about a deported Mexican who returns illegally to the US and joins the US army – was in competition at the Berlinale in 2016.
The broadcaster is also backing Philippe Faucon's new historical, colonial drama Les Harkis. It revolves around the fate of the so-called Harkis or Algerians who served in the French Army during the Algerian War of Independence (1954-62), only to be abandoned by France when the country withdrew. Faucon previously tackled the subject in his 2005 feature The Betrayal.
French production company Istiqlal Films is co-producing with Belgian filmmakers Luc and Jean-Pierre Dardenne's Les Films du Fleuve. It is due to shoot in Morocco in September 2019.