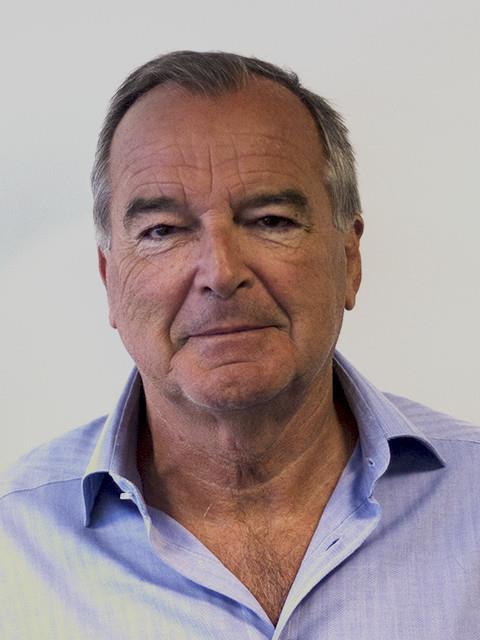 Celebrating 50 years in the business with the company he founded, DDA, veteran publicist Dennis Davidson is taking the leap into production.
Davidson is currently in Tbilisi preparing for thriller Deadline Belgrade, which is due to shoot in the first half of 2021. He is producing the project, which is to be directed by Florian Frerichs from a script by Jane Meikle and Victoria Aitken.
In the film, an investigative journalist is determined to expose the ugly truth behind a former street thug from her native Belgrade who has recast himself as a respected philanthropist.
Davidson has acted as consultant and producer's rep on many previous features and was executive producer on Bitter Harvest (2017), Close (2019) and the upcoming Blood Red.
Davidson's move into production comes as DDA, the PR company he launched, celebrates its 50th anniversary. DDA has attended almost every major festival in the years since then. The DDA Group is back in Venice this year, representing Gia Coppola's Mainstream.
Davidson founded Davidson Dalling Associates Limited (DDA) together with Michael Dalling on September 7, 1970. Davidson was 23 years old at the time, and he and former journalist Dalling had previously worked together in the publicity department at ABPC.
Speaking from Tbilisi, Davidson reflected on the half century of DDA, which to this day remains an independent outfit.
"It may be immodest but I think it is an exceptional achievement for something that started in 1970 still to be thriving, and actually doing better, after 50 years – five decades which have seen so many changes," Davidson commented. "When I sat there in the beginning with Michael Dalling, we never envisaged that DDA could be what it is."
DDA started life in the UK, expanded into the US in 1975 and has gone on to become a global operation. "I look back with pride. I think that very few private companies exist [in the film business] after 50 years."
Many notable figures in publicity, marketing, distribution and production worked for DDA early in their careers. Previous DDA staffers include Neon co-founder Tom Quinn; late US indie distributor Mark Urman; Premier PR's Jonathan Rutter, currently in Venice; and Laura Dyer, now VP, EMEA originals publicity for Netflix.
"We've been seen as the university, the finishing school. We've had interns join us at 15 or 16 years old and go on to run departments at studios," Davidson said.
"It has not been smooth-sailing all the way through. We went to the States in 1975 and that was a huge challenge. When Tony Franklin, my business partner died, that was a massive challenge. When [longtime DDA publicist] Graham Smith was made redundant, that was a big challenge," Davidson reflected.
"The interesting thing is the number of people who've left DDA, either voluntarily or involuntarily, who've come back not once but twice," Davidson added, citing figures like Smith, Susie Tullett, Chris Paton and Allen Burry. "It's not like I paid them more than anybody else so that is gratifying."
Davidson had originally planned to celebrate the company's 50th anniversary at this year's Cannes Film Festival. Those plans had to be put on hold due to the Covid-19 pandemic and cancellation of Cannes but Davidson points out that today (September 7) is the actual anniversary of the company's founding.
He praised Venice for running the first major physical film festival since the pandemic started.
"The great thing is that after all this Covid stuff, Venice has gone ahead. A lot of talent has turned up. There has been a good line-up of movies. I think [Alberto] Barbera has done a great deal," Davidson said. "Hopefully, that will be the start of getting back to normal."
Davidson orchestrated the DDA PR management buyout – first announced in 2009 – that eventually ceded control of the company to Lawrence Atkinson and CFO John Stannard. He stepped aside from running DDA because he felt "it was a younger person's business". He brought in new CEO Atkinson, who has in turn brought in the LA-based Dana Archer, now president and partner, and London-based Neil Bhatt, president, film and television; Stannard is now COO.
Davidson, however, continues to run DDA Consulting, which provides advice and support to clients such as Chuck Roven, Moritz Borman and Grant Hill, and is part of the DDA Group.
A new biography of Davidson, Dennis Davidson: A Life In Cinema, is launched this week and will be available from Blurb.