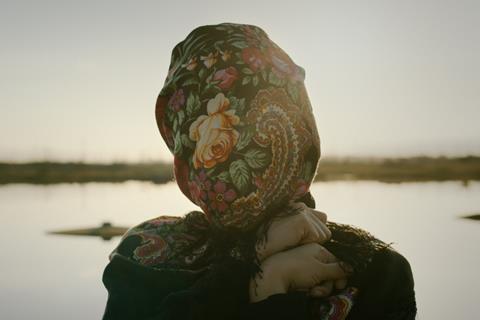 Hong Kong-based sales firm Asian Shadows has picked up rights to Azerbaijani director Hilal Baydarov's Sermon To The Fish, which is set to world premiere in Locarno Film Festival's international competition.
It marks the fourth fiction feature by Baydarov, whose In Between Dying played in competition at Venice in 2020 and whose documentary When The Persimmons Grew won best documentary at Sarajevo in 2019.
The feature is a co-production between Azerbaijan, Mexico, Switzerland and Turkey. Baydarov's Azerbaijan-based production company Ucqar Film and Mexican filmmaker Carlos Reygadas' Splendor Omnia Studios are among the main backers. Bord Cadre Films, Sovereign Films, Ultra Production, Carcava Cine and Turkish broadcaster TRT Sinema and Poetika Film are also producing.
Baydarov is also the writer, DoP, editor and producer of the film, which marks the first in his War Tales trilogy. The story follows a soldier who returns from war and finds everyone in his village has rotted away due to a mysterious illness. The only survivor, his sister, is also slowly rotting, with only a dog to keep her company. The cast includes Rana Asgarova, Orkhan Iskandarli and Huseyn Nasirov.
The film was today revealed as one of 17 titles set to compete for Locarno's Golden Leopard in the festival's Concorso Internazionale.
Maria A. Ruggieri, head of sales and acquisitions at Asian Shadows, said: "In this almost Greek tragedy, Hilal Baydarov looks at the consequences of war and takes us inside the trauma of two siblings, a dog and a land.
"Sermon To The Fish isn't about a specific battle but about the forgotten souls, lost in pain that even victory can't reward. With wars in Eastern Europe and other parts of the world, Sermon To The Fish is a necessary philosophical tale."
Baydarov made his directorial debut in 2018 with Hills Without Names before being selected for Venice with In Between Dying in 2020. His third fiction feature, Crane Lantern, won the best artistic contribution award at Tokyo in 2021.
The prolific filmmaker is also a documentarian. When The Persimmons Grew, the last in his trilogy of documentaries set in Katech Azerbaijan, won a special jury award at Visions du Reel in Nyon, Switzerland, and the prize for best documentary at Sarajevo in 2019.