EXCLUSIVE: UK outfit Day For Night has acquired the Venice and Locarno titles.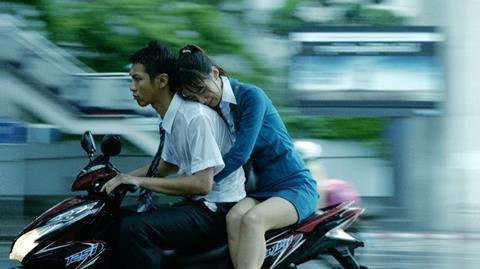 Midi Z's The Road To Mandalay and Anocha Suwichakornpong's By The Time It Gets Dark have both been picked up for UK theatrical distribution by indie outfit Day For Night.
The Road To Mandalay premiered at this year's Venice Film Festival. It marks the fourth film from Myanmar-born Taiwanese director Midi Z (Ice Poison, City Of Jade).
Starring Wu Ke-Xi and Kai Ko, the film tells the story of two Burmese illegal immigrants seeking a better future over the border in Thailand. France's Urban Distribution International is handling international sales.
By The Time It Gets Dark premiered at this year's Locarno Film Festival and also played at the BFI London Film Festival.
It marks the second feature of Thai director Anocha Suwichakornpong. The film follows a former female political activist in the 1970s who becomes the focus of a film by a young documentary filmmaker. It was a co-production between France, Netherlands, Qatar and Thailand. Luxbox is handling international sales.
Both titles will receive theatrical releases in the second half of 2017.
Sonali Joshi, founder and director of Day for Night, said of the acquisitions: "Anocha Suwichakornpong and Midi Z are two directors whose work we've been close to for some time, so we're delighted to be bringing these two titles to UK audiences. Both filmmakers present a singular vision in contemporary Asian cinema with their unique styles, evident in both these titles which are equally visually stunning and mesmerising."
Delphyne Besse from Urban Distribution added: "We are very thrilled to be working with Day For Night on Midi Z's The Road To Mandalay. Midi Z is an exciting new voice in Asian cinema and we're happy he'll be represented in the UK by a company who have been consistently supporting some of the most talented emerging directors."
Fiorella Moretti of Luxbox Films added: "We are very happy to be working with Day for Night for Dao Khanong [By The Time I Gets Dark]. We think they are the right partners to bring such a unique film to UK audiences."