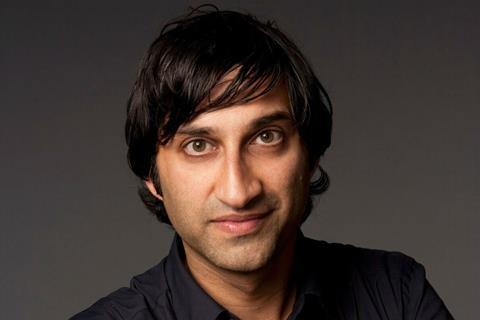 Asif Kapadia, the Oscar and Bafta-winning director of Amy, is to receive an honorary fellowship from the National Film and Television School (NFTS).
NFTS Director Jon Wardle will present the prize at the School's annual graduation ceremony on February 28. It recognises a person who has made an outstanding contribution to the film industry.
Prior to Amy, Kapadia also directed F1 documentary Senna and the narrative feature Warrior. He also recently directed two episodes of David Fincher's Netflix series Mindhunter and is currently working on a feature doc about Argentinian footballing legend Diego Maradona.
Asif Kapadia said: "I'm absolutely delighted to receive this honorary fellowship from the NFTS. I love what the School is about and the opportunities it gives to students from all backgrounds to immerse themselves in the filmmaking process and to be the best they can be. I wish all this year's graduating students much success in their future careers."
Jon Wardle, NFTS director, added: "It's an absolute pleasure to award Asif an honorary NFTS fellowship. He is in great company with the likes of David Lean, Ken Loach, Barbara Broccoli, Lynne Ramsay and Alan Parker already named as fellows. It's important to us to recognise key figures who have made outstanding contributions to the industry and Asif is a fantastic addition."
Former NFTS director Nik Powell will also be honoured at the event.