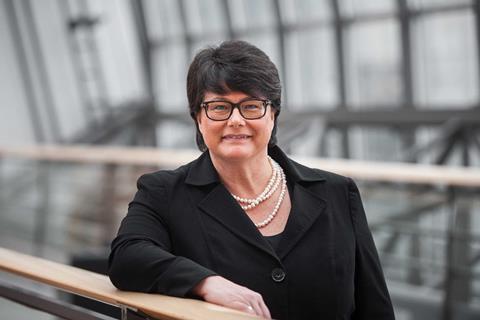 The European Parliament is lobbying for at least 1% of the EU's €750bn ($887bn) post-pandemic recovery fund to be earmarked for the region's cultural and creative industries (CCIs), German MEP Sabine Verheyen told the Europe Film Forum in Venice on Friday (September 4).
Verheyen, who is chair of the European Parliament's committee on culture and education, warned that the region's CCIs risked being left out of the recovery plans of individual member states if a quota is not set.
"We don't have an earmark on the €750bn fund for recovery. I'm fighting and I think the whole parliament is fighting to get a minimum of 1% of the money for culture and creative industries because there is a special need," said Verheyen, who was present in person rather than via video link.
She said securing 1% of the €750bn, or €7.5bn, would be "a good result" although "idealistically" 4% should be set aside given the fact that the culture and creative sectors account for 4.2% of the EU's GDP and 8.7m jobs.
"When you think that Creative Europe had €1.4bn for seven years, €7.5bn for the next two to three years would be a good result," she said, referring to Creative Europe's 2014-2020 budget.
Verheyen added that she had been disappointed by proposals in May to set Creative Europe's budget at €1.5bn in the EU's long-term 2021-27 budget, which is also currently under negotiation. An initial proposal back in 2018 had set a target of €1.8bn.
The European Parliament had been lobbying for the programme's money to be doubled to €2.4bn to reflect the growing contribution the culture and creative industries make to the EU bloc, both socially and economically.
Under the separate €750bn recovery plan, which was agreed in Brussels on July 21, funds will be meted out to the EU's 27 member states over the course of the next two to three years in the form of grants and loans.
Each member state will be responsible for how they allocate the funds in their territories. The fine details are still being hammered out but hard-hit countries such as Italy and Spain are expected to receive €210bn and €140bn respectively while France has been allocated €40bn.
Speaking to Screen after the conference, Verheyen said: "What I want is a special earmark that a minimum of the Covid recovery fund will go to the culture and creative sectors because I fear that many member states will not support these sectors but rather do other things with this money… For the moment, the member states are insisting they are responsible for the distribution of the money out of this fund. It's a question of negotiation."
The MEP urged organisations representing CCI professionals to lobby their finance ministers as well as their culture members to make sure their sectors were not forgotten.
She suggested that finance ministers tended to focus on sectors such as the automobile industry and often did not have a strong grasp on just how much the culture and creative sectors contributed to the region economically as well as socially.
"When you look at the economic value of these [CCI] sectors, its two and a half times more that of the automotive sector," she said.
Friday's Europe Film Forum – which explored the topic of 'Fostering recovery & building resilience: Audiovisual as a key industry for Europe's growth' – took place within the programme of the Venice Production Bridge, which is running as a hybrid physical and digital event from September 3-11.
Other speakers included Roberto Cicutto, president of La Biennale di Venezia, the European Commissioner for internal market Thierry Breton, Beta Film chief Jan Mojto, Series Mania managing director Laurence Herszberg and Italian producer Mario Gianani of Rome-based production house Wildlife.