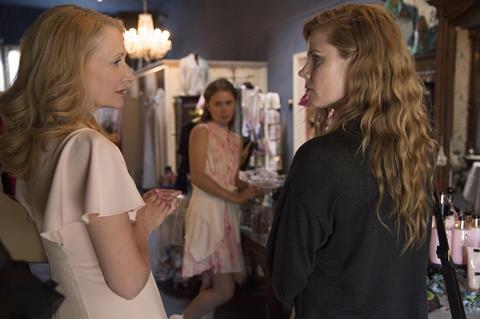 HBO execs have been told to prepare for a "tough year" following AT&T's $85.4bn (£64bn) acquisition of parent group Time Warner.
Speaking at a town hall meeting at HBO's New York headquarters, newly installed Warner Media boss John Stankey – who previously served as AT&T Entertainment head – suggested that HBO would need to operate more like a streaming service to maintain its relevance in the current TV landscape.
The meeting, which took place in front of around 150 employees, was the most recent in a series of gatherings between the telecom giant and staff at Turner and Warner Bros following the close of the acquisition last month.
According to The New York Times, which first reported on the meeting, the exec said the cable channel would need to increase subscribers' "hours of engagement" by bulking up its content slate – particularly Sunday night programming, which typically includes such blockbuster dramas as Game of Thrones.
Stankey highlighted that increased hours of engagement will allow HBO to collect more data on its audience and capitalise on other forms of advertising.
"We need hours a day," he said. "It's not hours a week, and it's not hours a month. We need hours a day. You are competing with devices that sit in people's hands that capture their attention every 15 minutes."
Stankey said HBO would need to grow its US subscriber base, which boasts 40m in the US and 142m overseas, and "move beyond 35 to 40% penetration to have this become a much more common product."
He also advised HBO to add different types of content to the channel's US streaming service HBO Now.
Stankey deflected a query by HBO boss Richard Plepler into how much AT&T will invest in the company, stating simply that there would be a "stepped-up investment". While HBO was profitable, Stankey said, the numbers were "not enough."
He suggested that having AT&T as a corporate parent as opposed to Fox or Disney was more favourable for job retention post-acquisition because there is "virtually no duplication with AT&T in what we do."
However, he noted that HBO employees will need to work "a little bit harder", noting that the coming year will "feel like childbirth".
This story first appeared on Screen's sister site Broadcast.