EXCLUSIVE: Sales outfit also boards spy drama Margery Booth, which has Stephen Fry attached.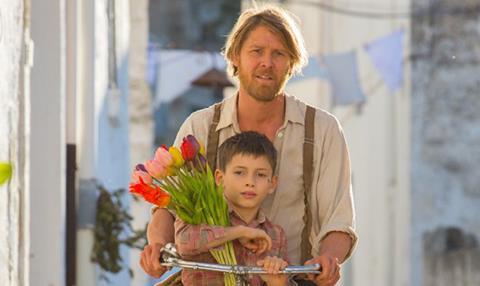 Munich-based sales company Atlas International has picked up international rights to Dutch director Mike van Diem's (Character) dramedy Tulips, Love, Honour And A Bike, which is currently in post-production.
Set in southern Italy in the 1980s, the Dutch-Canadian-Italian co-production boasts an international cast including veteran Italian actor Giancarlo Giannini, Gijs Naber, Anneke Sluiters and Lidia Vitale.
A71 Entertainment has already acquired Canadian theatrical rights to the film, which follows a young woman who uncovers an unwanted family connection to the Italian mafia.
Atlas has also boarded sales on Margery Booth: The Spy In The Eagles Nest (working title), the biopic of English opera singer Margery Booth, a Second World War spy who performed for Hitler and British POWs.
Wigan-born Booth (1905-1952) emigrated to Germany before the outbreak of the war, during which she helped British intelligence service MI6.
Stephen Fry is attached to play leading Nazi Hermann Göring, Udo Kier is set to play Hitler and singer Lesley Garrett is on board to provide vocals.
Producer Franz Von Habsburg of UK outfit Imperial Film Productions has been developing the long-gestating project with screenwriter Ralph Harvey.
Peter Davies, whose credits as editor include Bond films Octopussy, A View To A Kill and The Living Daylights, is due to make his directorial debut on the film, which is being lined up as a German-UK co-production and is aiming to shoot later this year.
Casting is underway for the lead role.