EXCLUSIVE: Genre sales outfit has also struck a deal on Lemon Tree Passage to the US.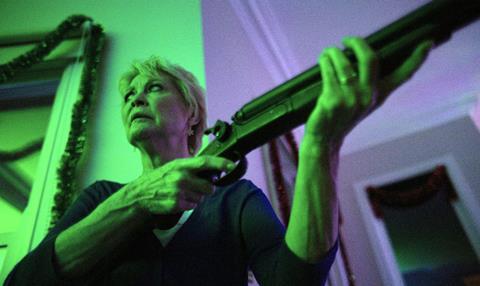 Genre specialist sales agent Devilworks is ramping up its European Film Market (EFM) activity.
The company has boarded world sales on Red Christmas, Craig Anderson's Australia horror-comedy which stars Dee Wallace (E.T. The Extra-Terrestrial).
Wallace plays a mother who must protect her family who are tormented by a creepy stranger on Christmas day. The actress was also a producer on the project with Anderson. The film premiered at Sydney Film Festival, Fantasia and FrightFest.
Separately, Devilworks has struck a North American deal on its supernatural horror Lemon Tree Passage with Breaking Glass Pictures.
Starring Tim Pocock (X-Men Origins: Wolverine), Jessica Tovey (Adore) and Andrew Ryan (Last Cab To Darwin), the film follows a group of young backpackers in Australia who discover that a legendary local ghost tale turns out to be true.
David Campbell directed the film and co-produced the screenplay with Jeremy Ervine.
The film received its domestic release from Universal Pictures in Australia and Kinologistika released it theatrically in Russia. It will be re-titled to Death Passage for its US release.