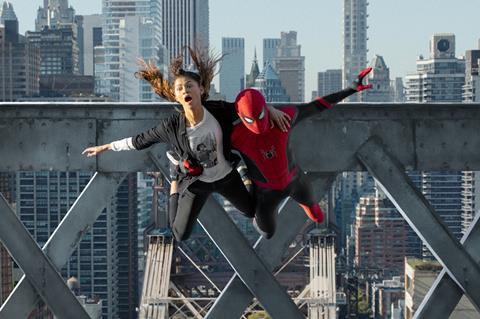 Australia's box office revenue will reach $840m (A$1.22bn) by 2023, a return to pre-pandemic levels, according to a report from global business consultancy firm PwC.
PwC's annual Media and Entertainment Outlook report cites exhibitors as saying that "up to 90% of frequent moviegoers have been back, albeit on a less frequent basis" partly been due to major releases from studios and distributors including Sony/Marvel blockbuster Spider-Man: No Way Home and James Bond feature No Time to Die.
It is hoped that diversity in 2022's offerings will tempt others, including older audiences while premium in-cinema experiences will continue to be sought out and recent capital improvements will reap benefits.
Australian patrons appear to be spending more per head on food and beverages while at the cinema. However, piracy is on the rise with 30% of the population accessing content unlawfully in 2021, up 15% on 2020.
A further challenge for cinemas is that more than 75% of Australian households subscribed to streaming services in 2021, the average being 2.3 services at A$40 per month. Total revenue generated by streamers is $3.34bn (A$4.83bn).
Netflix remains the most popular streaming service and reaches 12.8 million Australians aged 14+. Australia's Foxtel has a portfolio of services that rank second while Stan, Amazon Prime and Disney+ are each watched by more than 4 million people.
Households averaged 6.5 premium subscriptions from the 115 available if audio, news and lifestyle, and gaming are included. That figure is expected to reach 10 in five to seven years.
Games revenue reached $3.4bn (A$4.92bn) in 2021 and PwC expects games to account for 37% of total entertainment and media revenue by 2026. It was noted that Australian video games made up 21.6% of all consumer spending on games in 2017, which rose to 26% in 2021.
Short-form video platform TikTok now reaches 7 million Australians aged 18+.
In 2022, about $3,100 (A$4,500) per household, or $33.4bn (A$48.3bn), is likely to be spent across the categories of watch, read, listen, play and access – 6.23% up on last year. Using 2021 as an indicator, about 60% of this expenditure will go on internet access.
Spending by advertisers accelerated beyond all predictions in the second half of 2021, to reach nearly $13.8bn (A$20bn) for the year, about 20% up on 2020. Some $9bn (A$13bn) of that was spent online.