Film likely to face cuts amid anticipated DCMS budget reduction.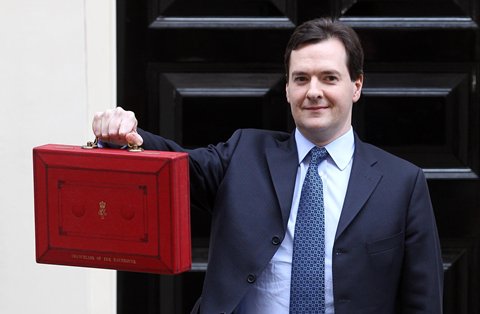 The Department of Culture, Media and Sport (DCMS) is expected to shoulder its share of cuts today in Chancellor George Osborne's Autumn Statement and spending review.
The BFI, the UK's lead body for film, is likely to be among cultural bodies to face budget reductions, with grant-in-aid spending likely to take a hit.
Grant-in-aid spending, which is designed to pay for non-film production activities, includes the National Film Archive, education and the BFI Southbank.
Non-protected government departments, including the DCMS and the Department for Business, Innovation and Skills (BIS), have been told to expect between 25-40% cuts to their coffers as the chancellor seeks to find close to £20bn ($30.1bn) in savings to help chip away at the deficit.
The Chancellor will deliver his Autumn Statement at 12.30pm GMT today. However, specific organisations within departments may not know the amount of cuts they face until later in the week.
A number of departments have already reached spending reduction agreements with the chancellor, however DCMS was not one of them.
In a government report published this year, the Treasury made it clear that it would prioritise spending that achieves the best economic returns, as well as that which promotes innovation, growth, productivity and competition.
With that in mind, the DCMS, BFI and other arts bodies have engaged in a PR offensive this year to spell out the economic benefits produced by the UK's growing creative industries, which the DCMS says is worth £76.9bn ($116bn) a year to the UK economy.
The BFI was left "shocked" in 2013 when the DCMS cut its contribution to the BFI's budget by 10%.
However, in April this year, the BFI acknowledged that additional cuts were likely in light of the large government cuts across the board.
BFI grant-in-aid funding for 2015/16 is an estimated £20m ($30m) while Lottery funding for production and distribution support averages out to an estimated £27m ($40.7m) per year.
Total annual Lottery support is in the region of £57m ($86m) while the BFI also channels its own earned income into spending.