EXCLUSIVE: Trio of films to explore theme of the "the past".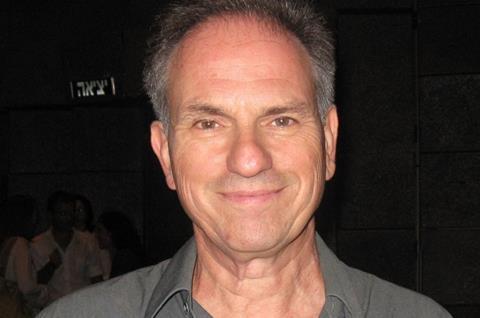 Israeli film-maker Avi Nesher is due to start shooting the first film in a trilogy of works devoted to the theme of 'the past' this autumn.
"They're all based on really strange true stories," Nesher told ScreenDaily.
"In Past Life, the past is a villain, in Past Tense it is a mystery and in the final film it will be a lover.
"I was a film critic before I became a director. I figure that if I invent anything I'm probably ripping off old movies I once saw which is why I like to work with real-life flights of fantasy," continued Nesher, whose credits include The Wonders(2013), The Matchmaker (2010) and The Secrets (2007).
"The past is a complicated issue in Israel. We deal with a Jewish past and an Israeli past. Sometimes they're parallel, sometimes they're the same, sometimes they're conflicting."
Past Life
The first feature, Past Life, is due to start shooting in Jerusalem in mid-October before moving to Germany and then Poland.
"We should be finished by Christmas," said Nesher.
The Hebrew-language film is inspired by the real-life experiences of two celebrated sisters - Israeli composer Ella Milch-Sheriff and late theatre critic Shosh Milch-Avigal - who were confronted with a terrible secret from their Holocaust survivor father's past while in their 20s in the late 1970s.
Zero Motivation co-star Nelly Tagar is set to play Shosh, who was writing for a Page Six-style tabloid with a radical left-wing, peacenik message at the time, while Joy Rieger will play Ella.
The picture will take Nesher back to the era of his second film Dizengoff 99, about a group of hedonistic twenty-somethings living in Tel Aviv, but the story will be very different.
"It takes place in one year, 1977 – the year in which Egypt's President Sadat came to Israel. They're competitive and don't like one another much," said Nesher.
"During that year they make a startling discovery about their Holocaust survivor parents' past. They then start to understand the trajectory of their lives."
"The movie is about them trying to undo the past, post-trauma. It plays like a thriller but it's a true story.
"I've taken some liberties but all the twists and turns and reversals of fortune are based on what happened."
Part of the story will unfold against the backdrop of the Jerusalem Rubin Academy of Music and Dance, where Ella was studying music composition at the time.
"The movie will be full of some extraordinary music as well as some incredibly funny comic moments based on the misadventures of the crew magazine where Shosh was working at the time – they were off the wall."
Nesher learned about the sisters' story after Ella approached him to do an adaptation of her father's memoirs Can Heaven Be Void, after seeing his film The Matchmaker, about the children of Holocaust survivors
"At that point I got offered just about every Holocaust project known to mankind and I had no interest in doing one. I didn't feel I could or wanted to make one," said Nesher.
"But she told me the story of herself and her sister. I thought it was extraordinary and it was something I understood because I am the son of a Holocaust survivor myself."
Long-time collaborator David Silber at Tel Aviv-based Metro Communications, whose recent credits include the TIFF Contemporary World Cinema title Baba Joon is producing, with backing from Israel's Rabinovich Fund and the Jerusalem Film Fund.
US biotech maven David M. Milch, a relative of the two sisters who is also on the board of trustees of The New Group Broadway theatre company, is also supporting the film.
Past Tense
Nesher is hoping to shoot the second film in the trilogy, Past Tense, straight afterwards in early 2016.
Again based on a true story, the English-language feature will revolve around a US psychology professor who becomes embroiled in an old friend's child custody battle involving a cult while on trip to Israel.
Ruth Wilson, who won a Golden Globe for her performance in The Affair earlier this year, is in negotiations to play the lead, after visiting Israel this summer to discuss the role.
"We had some great meetings and she loved the screenplay and was really into it — so hopefully she will come on board," said Nesher, whose English-language credits include the Drew Barrymore-starring Doppelganger and Taxman, dating back to his time in Hollywood in the 1990s.
Nesher co-wrote the script with The Good Psychologist author Noam Shpancer and novelist Kate Walbert, author of The Sunken Cathedral.
Metro is again producing with the backing of the Rabinovich and Jerusalem film funds. New York producer Anthony Bregman is also attached to the project.
"We served on a jury 15 years ago and became great friends," said Nesher of Bregman's involvement.
"We went to the same high school in New York, but in different years. We have similar tastes in movies. He likes what I've directed and I like what he's produced. We just wanted to do something together."
Trilogy
The third project will unfold against the backdrop of a museum.
"I can't say to much about it at the moment as I am still writing it but the whole movie will take place in a museum and be about an art historian coming to terms with that art has completely changed," added Nesher.