Director's RVK Studios, producer of TV series Trapped, buys space outside Reykjavik as potential home for local and foreign shoots.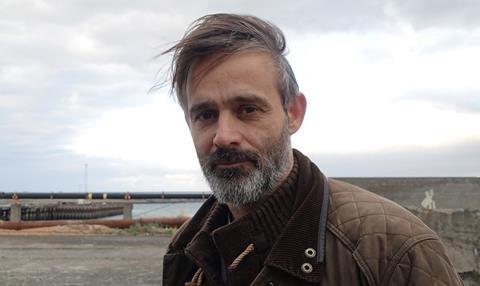 Actor and director Baltasar Kormákur, founder of RVK Studios, has purchased four industrial buildings on 20,000 square metres of land on the outskirts of Reykjavik, where he plans to set up sound stages and post-production operations.
Speaking to Screen during the recent Reykjavik Film Festival, the Everest director said of the site, which sits within the borders of Iceland's capital: "It's a film village, but it's also the beginning of a creative village, a village of creative industries for Reykjavik."
RVK paid around $2.6m for the land and solid post-war buildings.
The former home of a fertiliser repository has at least one structure of 3,000 square metres, plus space in three other buildings for post-production of Icelandic and inward investment films shooting in the country.
Kormákur said that a hotel might also be built on the waterfront site to lodge cast and crew of productions, and to help offset costs.
The 'village' could potentially host television productions, including current production Mayor, a comedy that RVK is producing with a cast led by Jón Gnarr, the comedian who served a term as mayor of Reykjavik.
Mayor is scripted by a team that includes Sigurjón Kjrartansson, one of the writers of the hit RVK series Trapped, which will soon start shooting a second season.
Kormákur, aware of the site since the late 1990s, expects to make the 'village' operational during 2017 for Icelandic productions, in the hope that it will eventually be ground zero for the Viking film epic he's planning.
"In the end, you can go to Iceland just as well as to New Orleans," he said, stressing that Iceland's 25% rebate for film production makes the country cost-effective.
Kormákur noted that he had the support of the city of Reykjavik, where tourism and construction are now booming. "The city wanted me to do this, so it was easier to make a deal that was profitable for both parties," he said.
The initiative is also understood to be popular among among local filmmakers.
Kormákur most recent feature was 2016 crime-thriller The Oath, which he directed, produced, wrote and starred in.