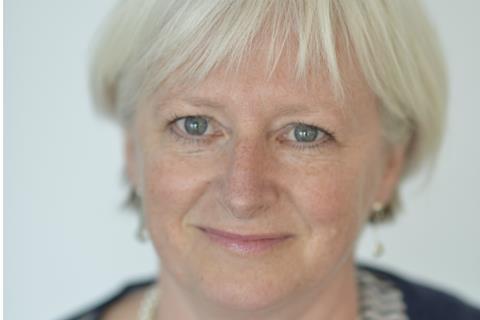 Bankside Films co-managing director Hilary Davis has stepped down after 11 years at the company and is taking a "break" from the industry after 35 years in the business.
The industry veteran will not remain a shareholder at Bankside, which she set up in 2007 alongside company director Stephen Kelliher with backing from Head Gear Films MD Phil Hunt.
Davis, who stepped down at the end of 2017, told Screen: "After 35 years in the film industry at HandMade Films, Alibi Communications, Beyond Films and Bankside Films, I felt it was an appropriate time for me to take a break. I wish everyone well at Bankside Films for their continued success."
Kelliher will oversee management of Bankside going forward and will remain as director. Hunt will continue as MD of both Bankside and financier Head Gear. There are no plans to replace Davis and there was no further comment from the company.
During her tenure at the growing international sales outfit, Davis served as executive producer for the company on titles including Amma Asante's BIFA-winner Belle, Julianne Moore-Ellen Page starrer Freeheld, John Michael McDonagh's War On Everyone and Claire Danes drama A Kid Like Jake. She was an associate producer on Martin Freeman zombie movie Cargo, which was sold to Netflix.
Davis started her career at Warner Bros. During her tenure at HandMade she worked on hit films including Mona Lisa, Withnail & I and A Private Function. At Alibi Communications she worked on Steven Shainberg's Secretary and crime-comedy The Hard Word while at Beyond Films she served as executive producer on films such as Oyster Farm and Scarlett Johansson and Helen Hunt comedy-drama A Good Woman.
She was also a founder board member of Film Export UK, the trade association for sales companies.