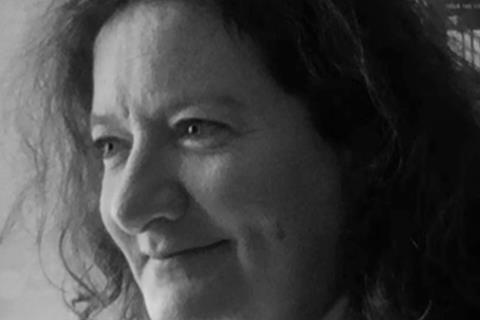 Bardot and Cold Meat producer Featuristic Films has appointed former Motion Picture Capital production executive Laura Brook as head of film.
The appointment was confirmed this week by Julien Loeffler, managing director at the London-based company which is now looking to expand.
Brook's appointment follows on from that of former UKTV and Wag Entertainment exec Meredith Coral as Featuristic Films' head of TV last year.
At Motion Picture Capital Brook worked on projects such as Netflix's The Titan and Kodachrome with Ed Harris, Elizabeth Olsen and Jason Sudeikis. She will be responsible for pulling together the financing together for new Featuristic projects.
Loeffler, who co-founded the company with writer/director James Kermack, said that Featuristic Films was looking to make as many as 10 films this year. These will include feature documentaries in the $500,000-$2m range as well as bigger dramatic projects which will come in two ranges: $1.5m-$4m and $8m to $20m.
The company, which was set up in 2016, has several projects in the pipeline including $2m feature documentary Bardot directed by Alain Berliner (Ma Vie En Rose). The documentary is two-thirds shot and is being made with the full collaboration of its subject, legendary French film star Brigitte Bardot, who appears on screen and narrates.
Fremantle recently took global distribution rights to Bardot. Loeffler said that he expected the film to surface in the classics section of a festival and to have some theatrical play. TF1 will be showing it on French TV.
The project came to Featuristic through Loeffler's relationship with French producer Nicolas Bary of Timpel Pictures. "We co-developed and co-produced the picture together," Loeffler said. "We knew right away it would be a very cinematic documentary, very elevated and with the access we needed…there have been a lot of documentaries about Bardot which are more TV-focused and we wanted to make sure this wouldn't be that."
Other Featuristic Films titles at the recent Cannes Marché were Cold Meat starring Downton Abbey's Allen Leech and sold by WTFilms and feature documentary Afghanistan sold by WestEnd Films.
"The slate is really growing," Loeffler said. "We still want to be making British gems, high concept thrillers and genre films and discovering talents. But we also want to be in the higher commercial bracket."
Featuristic's other recent projects include Knuckledust, an action thriller acquired by Hulu and starring Moe Dunford, Kate Dickie and Phil Davis, and feature documentary Laurent Garnier: Off the Record co-financed and sold by Anton which is about the techno pioneer.