London-based AMP International is launching international sales on Housewife, the English-language debut of Turkish filmmaker Can Evrenol.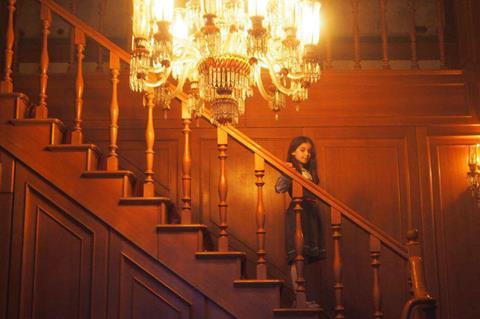 XYZ Films has also come on board to represent North America.
The completed film is the second feature for Evrenol, whose 2015 breakout horror hit Baskin played in Toronto's Midnight Madness programme, won Best New Wave Director at Fantastic Fest and scored multiple deals, including with IFC Midnight for US.
Housewife tells the story of Holly, who, having witnessed the brutal murder of her sister and father by her frenzied mother when she was child, is now married but lonely. The trauma of her past is brought hurtling into the present when she is persuaded to attend a meeting of a secretive cult with a charismatic leader.
The film will receive its double world premiere this weekend at L'Etrange Film Festival in Paris and MotelX in Lisbon on Sunday where it will start a festival run that includes Spanish fantasy festival Sitges.
Written and directed by Evrenol and co-written by Cem Özuduru, Housewife stars Clémentine Poidatz (Mars) as Holly and David Sakurai (Liza The Fox Fairy) as the leader of the secretive cult.
Producers are Müge Büyüktalas of MO Film Produksiyon, Erhan Özoğul of Anka Film and Metin Anter of Chantier Films who also provided finance.
Clément Lepoutre, Gary Farkas and Olivier Muller of French production company Vixens co-produced.
Music was composed by Antoni Maiovvi and the soundtrack will be released by Lakeshore Records.