Ramallah-based Rimsh Film and US production outfit Dialectic have wrapped principal photography on Screwdriver (Mafak), the feature-length debut of Palestinian writer-director Bassam Jarbawi.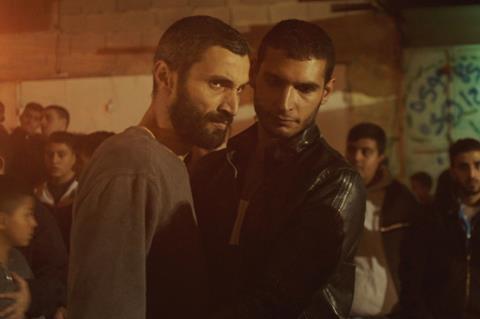 Starring Ziad Bakri, the film revolves around a newly-released Palestinian political prisoner who does not feel like he's the hero that everyone hails him to be.
The film was shot by US cinematographer David McFarland entirely on location in the West Bank, Palestine with a largely Palestinian crew. It was produced by New York-based Shrihari Sathe and Palestinian actress-producer Yasmine Qaddumi, who also starred along with Areen Omari, Jameel Khoury and Mariam Basha.
Supported by Doha Film Institute, Arab Fund for Arts and Culture and Sundance Institute, the film (previously known as Solitaire King) was selected for Jordan's RAWI Screenwriters Lab and the US' Sundance Creative Producing Lab.
Screwdriver also participated in several projects markets including Film Independent Fast Track and IFP No-Borders, both based in the US, Dubai Film Connection and the MIA New Cinema Network in Italy. It is currently seeking post-production funding and support.
Jarbawi's short film Chicken Heads premiered at New York Film Festival, screened at Sundance Film Festival and won best film in DIFF's Muhr Arab short films competition in 2009, among other awards.
Most recently, Jarbawi line produced Raed Andoni's Ghost Hunting, which won the Glasshutte Original Documentary Award at the Berlinale.