The BBC has commissioned its first feature-length scripted film for iPlayer - a comedy drama based on the rivalry between snooker players Alex Higgins and Steve Davis.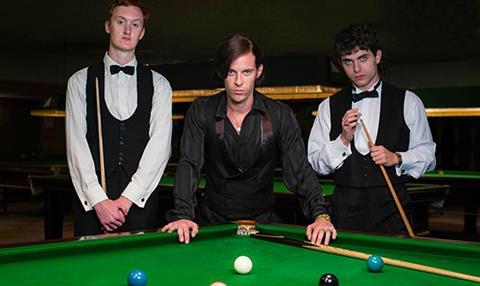 Endemol Shine indie Zeppotron will produce The Rack Pack, a 90-minute-plus film exploring the "glory days" of the 1970s and 80s snooker scene.
The film is penned by Shaun Pye, Mark Chappell and Alan Connor, the writing team behind Sky Arts' A Young Doctor's Notebook, which starred Harry Potter's Daniel Radcliffe and Mad Men's Jon Hamm..
Luke Treadaway (Fortitude) will play 'Hurricane' Higgins, the naturally talented showman, while Will Merrick (About Time) has been lined up as the more conservative Davis, who under the guidance of snooker mogul Barry Hearn (Kevin Bishop) dominated the sport.
The film coincides with the 30th anniversary of the 1985 World Snooker Championships final between Davis and Dennis Taylor which was watched by 18.5m people - holding the record for the UK's biggest post-midnight TV audience.
The Rack Pack will launch on iPlayer in early December, becoming the VoD service's latest commission.
Earlier this year it ordered a raft of online-only content, including Muslim drama My Jihad, horror documentary Fear Itself and Zeppotron's Frankie Boyle's Election Autopsy.
According to the broadcaster, iPlayer original commissions have accounted for 29 million requests over the last six months.
BBC iPlayer head of content Victoria Jaye ordered the film alongside controller of comedy commissioning Shane Allen.
Zeppotron managing director Peter Holmes is the executive producer.
Allen said iPlayer offered "a unique creative space for comedy of all shapes, sizes, tones and ambition", while Jaye added that the film "builds on the success of our original commissions".
"This commission marks an exciting new step for Zeppotron as we produce our first ever feature film," said Holmes. "For me, this is the true definition of a passion project."