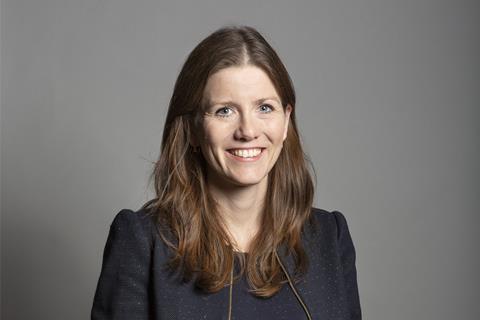 Michelle Donelan, the newly-appointed UK culture secretary, is a former A&E Networks UK marketing exec who has previously dubbed the licence fee an "unfair tax" which she believes should be abolished.
Chippenham MP Donelan, who was appointed as Nadine Dorries' successor yesterday (September 6), wrote in local newspaper the Melksham Independent News in 2019 that she was against the annual charge in principle.
"Personally I think the licence fee is an unfair tax and should be scrapped all together," she said.
Her comments were made as part of a petition she worked up against the BBC's decision to end free TV licences for the over-75s after the government passed the responsibility for the cost to the corporation.
"The BBC has abdicated its responsibility to over 75s, especially as BBC salaries have skyrocketed since 2015 - with a huge number of BBC employees earning six or seven-figure salaries funded by the licence fee," she wrote.
"The BBC is shirking its obligation to its older viewers, many of whom have been its most loyal viewers and have paid the full price for TV licences for years."
Donelan subsequently wrote to director general Tim Davie in July 2020 to express her strong opposition to the "dreadful plan", which she characterised as an "attack on the elderly".
She will now preside over a review into the future of the licence fee, kicked off by her predecessor Dorries, who also said she wished to abolish the funding model.
Past career
Donelan previously served as minister for higher education before being promoted to education secretary in the wake of Nadhim Zahawi's move to chancellor in July. She stayed in the role for just 48 hours before resigning in protest over Boris Johnson's handling of the Chris Pincher scandal.
According to her LinkedIn profile, she was a senior marketing exec at The History Channel, the joint-venture between A&E Networks and Sky, for three years from 2007. The channel has since relaunched as Sky History.
In 2010, she moved into another senior marketing role for wrestling organisation WWE for close to four years.
This story first appeared on Screen's sister site Broadcast