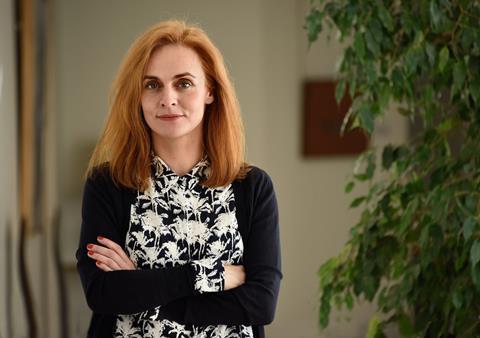 Beatriz Navas, general director of Spain's national film body, the ICAA, has resigned with immediate effect.
She will be replaced by Ignasi Camós, who presently works at the Ministry of Culture. He is a professor of law and responsible for the development of the so-called 'Artists' Statute', supporting workers in the arts sector.
Navas has held the role since July 2018 when she was appointed by the minister of culture and sport, José Guirao. Her decision follows the surprise announcement of a snap general election to be held in Spain on July 23, following dismal results for prime minister Pedro Sanchez's party in the local elections of May 28.
Navas has overseen the ICAA at a time when the government has vastly increased its support of Spain's film and TV sector and its export potential. Under Navas, the ICAA has put equality at the heart of its mechanisms, requiring female-led projects to receive between 35%-75% of public funding. The ICAA has also spearheaded the Spanish Screenings, an international showcase of Spanish films and filmmakers that has been backed by the country's post-Covid Recovery, Transformation and Resilience Funds from the EU.
However, one of Navas' flagship policies, the eagerly awaited Audiovisual Law, will now need to wait for a new parliament to be formed before it can be rubber-stamped into law.
Her ability to corral the industry into a broad consensus around the Law earned Navas many admirers: "She proved to be deeply committed to her duty and the sector, and always showed an unswerving spirit of dialogue," said one.
Navas' resignation comes after Tito Rodríguez, director of marketing policies at the ICAA, left to become director of the Seville European Film Festival in May. Jara Ayúcar, former Spanish Screenings coordinator, has stepped into Rodríguez's role.