The Belgian film sector has been sent reeling by the surprise news on Wednesday (December 22) that all cinemas in the country will be obliged to close from December 26 to January 28.
The cinema closures are part of a new raft of public measures being introduced in response to a rise in Covid cases spurred by the Omicron variant.
Some within the local industry are striking a defiant and angry note, however, given Belgian cinemas already have stringent measures in place to prevent the spread of Covid, including reduced capacity, social distancing, Covid passports and mandatory face masks.
"It was quite a surprise, I must say," commented Anneleen Van Troos, spokesperson for cinema chain Kinepolis Group. "We don't really understand."
The latest shutdown marks the third time Belgian cinemas have been forced to close since the pandemic began.
"It is very sad for our business, for our cinemas, for distributors, for festivals, for the public," said Peter Craeymeersch, artistic director of the Ostend Film Festival (FFO).
According to some exhibitors, the decision to close cinemas was politically motivated and not made on the basis of scientific advice.
"This [closure] was not a recommendation from the expert panel which gave advice to the government for the decisions of today," Van Troos insisted. "Mentally, it has quite an impact on our teams."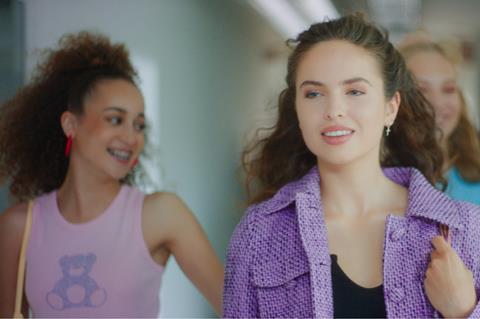 Local films that will be immediately affected are The Claus Family 2 and teen movie Bittersweet 16, which were both due to open this week.
Several other local titles due to hit cinemas in the coming weeks have now been postponed until later in 2022, among them Hans Herbots' Ritual and Douglas Boswell's The Mercator Trail.
Speaking to Screen, Craeymeersch confirmed that FFO, one of the largest film festivals in Belgium, will also be impacted by the five-week cinema closure although he remains resolute that it will go ahead as a physical, in-person event.
Originally scheduled to run from January 21-29, Craeymeersch is now looking for alternative dates for FFO. He and his team will attempt to rearrange the festival within four weeks of Belgian cinemas reopening.
The festival head said moving FFO online would not be fair to local distributors, who rely on it to launch their movies. "For distributors, to do the premieres online, it is not a good deal for them," he said.
However, the Ensors, the Flemish film awards which are presented at the end of the festival, are still likely to go ahead as planned on January 29, online if necessary.
FFO will still open with Peter Monsaert's Nowhere, starring Koen De Bouw, according to Craeymeersch, who remains hopeful that guests including Alex van Warmerdam and Daniel Bruhl will still be able to attend the festival during its rescheduled dates.
"We will do everything to give our talent notice of four weeks to be at the festival."
Kinepolis is also behind the festival's decision to shift dates. "That is most definitely something we support," Van Troos said.