Free Fire director Ben Wheatley's mysterious seventh feature, Happy New Year, Colin Burstead, which was shot under-the-radar in the UK at the beginning of the year, has secured an international sales deal and UK distribution.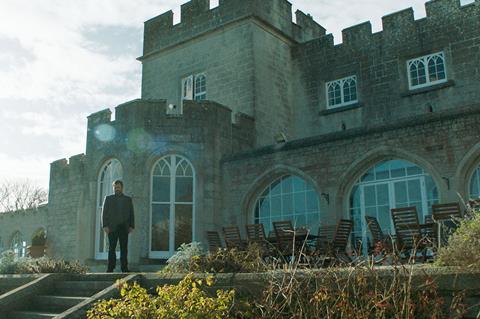 The film will be released in partnership with BBC Films, BBC Comedy and BBC Two. Following its world premiere in Competition at the BFI London Film Festival in October, it will screen around the UK in a limited run of Q&A sessions with Wheatley and the cast before being broadcast on BBC Two over the Christmas holiday. The BBC's SVoD service, BBC iPlayer, will then streaming the film for 12 months.
Separately, UK sales outfit Goalpost Film has picked up international rights and will be selling the film in Toronto.
Produced by Andy Starke at Rook Films, Colin Burstead centres around the titular man (played by Neil Maskell), who hires a lavish country manor for his extended family to celebrate New Year. Unfortunately for Colin, his position of power in the family is under serious threat from the arrival of his estranged brother David.
The ensemble cast features Richard Glover, Peter Ferdinando, Neil Maskell, Mark Monero and Sam Riley along with Asim Chaudhry, Joe Cole, Charles Dance, Alexandra Maria Lara, Doon Mackichan, Sinead Matthews, Bill Paterson and Hayley Squires.
Rose Garnett, head of BBC Films, says: "When Andy and Ben Showed Happy New Year, Colin Burstead to me and Shane Allen (controller of BBC Comedy) we both fell for it. Funny, acute and very human, it's a film about families at their worst and best, and a perfect bit of alternative Christmas television. We love that it's home is the BBC."