EXCLUSIVE: US, Germany, Australia, Latin America among deals for 'Walk With Me'.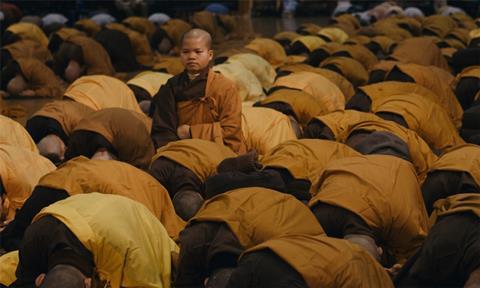 WestEnd Films has closed key deals on Benedict Cumberbatch-narrated mindfulness documentary Walk With Me, which premiered at SXSW.
The Speakit Films' title is directed by Marc J. Francis (Black Gold) and Max Pugh (The Road to Freedom Peak).
Rights have gone to the US, as part of a co-acquisition between Gathr Films and Kino Lorber, to Benelux (Cinemien), Germany, Austria and Switzerland (DCM), Australia and New Zealand (Village Roadshow), Latin America (Energia), Italy (Feltrinelli), Japan (Gaga), China (Jetsen Huashi Wangju Cultural Media Co), Hong Kong (Cinehub), Korea (Tcast), Taiwan (Encore) and Thailand (Doc Club).
Shot over three years, Walk With Me goes deep inside a Zen Buddhist community which practices the art of mindfulness with their famous teacher Thich Nhat Hanh.
Footage of the monastic life is paired with Cumberbatch reading from insights from Thich Nhat Hanh's early journals.
The Revenant and Birdman director Alejandro G. Iñárritu recently described the film as "a moving and wonderful film".
The film is produced by Marc J. Francis and Max Pugh and executive produced by Nick Francis (Black Gold, When China Met Africa). The film's crew includes sound designer Anna Bertmark (Lilting, The Goob), composer Germaine Franco (Dope) and additional editors Nicholas Chauderge (Still Alice) and Alan Mackay (9/11: The Falling Man). WestEnd is handling world sales.
Watch a trailer for the film below: