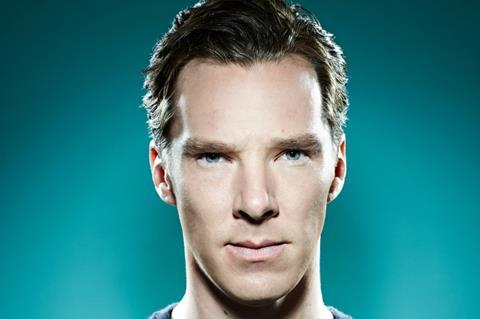 Benedict Cumberbatch recalled the life-changing opportunity to play one of the world's most famous detectives in TV smash Sherlock and discussed his two latest films in TIFF and other career insights at an In Conversation With… online session on Sunday (September 12).
Readily admitting he was no overnight success the British star and recipient of this year's TIFF Tribute Actor Award said in an hour-long virtual interview, "I knew after that first meeting [with Sherlock producers]… that everything was about to change. It's such an iconic character and what they were doing with it was bound to attract attention… I had that feeling this is a very iconic role and if we got it right it was going to be a very big stage compared to what I'd had before."
Cumberbatch, whose lead roles in this year's festival selections The Power Of The Dog and The Electrical Life Of Louis Wain are the latest entries in an eclectic body of work that has seen him portray mathematical genius Alan Turing in The Imitation Game, WikiLeaks founder Julian Assange in The Fifth Estate and Doctor Strange in the Marvel Cinematic Universe, noted that when he met Dionne Warwick (profiled in a documentary at TIFF) in Toronto over the last few days the singer and activist told him she was "obsessed" with his role as Sherlock Holmes and binged on the show during lockdown.
Exploring toxic masculinity
He plays tough-as-nails early 20th Century Montana rancher Phil Burbank in Netflix's The Power Of The Dog and hailed freshly minted Venice Silver Lion best director Jane Campion for her "delicateness and forthrightness", adding, "There's no messing with her but there is room to have fun."
The reaction to Burbank's sadistic tendencies resonate with one of the most pertinent themes of present day life. "[Campion is] the perfect pair of hands to examine toxic masculinity, egregious behaviour, and its motivations," he said, continuing, "Once you start to understand why he does it, I hope if our work has succeeded you understand his motivations and you should move towards an empathy for him, at least an understanding. Not to condone his behaviour…"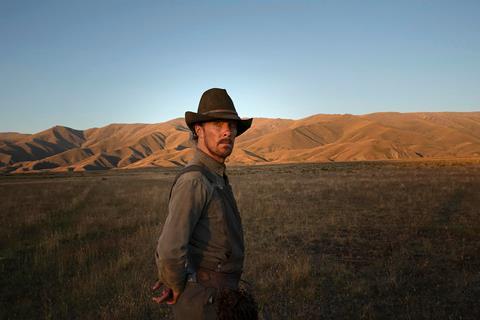 By contrast his portrayal in The Electrical Life Of Louis Wain as the titular Victorian artist who earned fame for his anthropomorphic paintings of cats and suffered with mental health issues allowed him to tap into a very different personality. "He definitely leaned on his art as therapy and that resonates with me… Sometimes you need a form of therapy to shed the experience [of inhabiting a role] and step away back into your reality and truth.
"These challenges teach you as a person and also as an artist and that's what I look for as much as a connection to the story and character, and increasingly the people who make it possible, like Will Sharpe. He's a total filmmaker… as an actor's director he's fantastic… He's a joyous human being and a dear friend."
Cumberbatch empathised greatly with the character as he did when he starred in The Imitation Game as Turing, the wartime code cracker whose brilliance is credited with cutting short the Second World War and was prosecuted in the early 1950s for homosexual acts. "I couldn't stop crying [at one point] because it wasn't his emotion; it was mine feeling for his predicament. It's a fine line and some of that made it into the performance."
Speaking truth to power
Noting Saturday's 20th anniversary of the September 11 attacks the actor analysed his role in The Mauritanian as Stuart Couch, a US military lawyer who refuses to prosecute Guantanamo detainee Mohamedou Ould Slahi after he concludes there is insufficient evidence linking Slahi to the 9/11 attacks.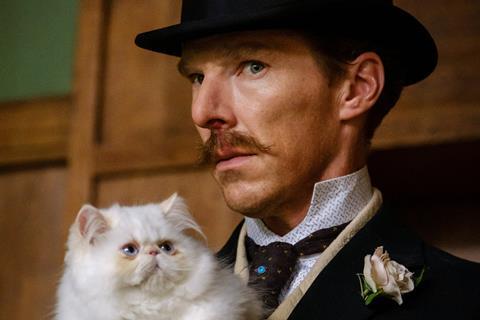 "I understood the need to prevent another attack. I understood the decisions behind Guantanamo and prosecuting [people], but I also saw, especially in the case of Mohamedou, it was the wrong answer they were trying to get, and the wrong person… [Couch] saw the injustices of that. It's the most fascinating perspective. To speak truth to power when you are the power was I thought a very new perspective."
Asked by members of the viewing audience to pinpoint some of the hardest things he had to do on The Power of The Dog, Cumberbatch immediately reeled off two activities.
"Rolling a really tight cigarette with one hand," he said. "That had to be done in shot a lot of times with the wind and trying to keep in shot as the horse was bouncing around. What never got easier was smoking the damn things. I was sick. There was no filter… That was horrible. And the banjo…. It put me in a really bad mood."
Venice premiere The Power Of The Dog screens again at TIFF on Friday. Telluride premiereThe Electrical Life Of Louis Wain played on Sunday and screens again on Monday and Friday.