EXCLUSIVE: Public Enemies writer on for finale to Kenneth Branagh TV series.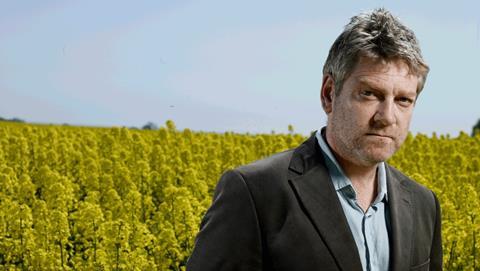 Ronan Bennett, writer of Johnny Depp gangster film Public Enemies, is to write the final episodes of Left Bank-BBC crime series Wallander starring Kenneth Branagh.
The fourth and final outing for the hit series based on Henning Mankell's acclaimed novels will comprise three 90-minute episodes, an adaptation of The White Lioness and a two-part adaptation of The Troubled Man, which Branagh has previously described as "a very dense and brilliant novel".
Bennett, who more recently wrote and produced Channel 4 drama serise Top Boy, is on board to write at least the final two episodes with the writer of the first episode to be confirmed.
Screen understands that the production is aiming for a summer 2014 shoot and that all original production partners are on board, though the BBC has not yet formally greenlit the series.
The Troubled Man, Mankell's final novel in the iconic serial, sees detective Wallander uncover what could be one of the worst spy scandals in Sweden's history while investigating the disappearance of his daughter's father-in-law. At the same time, evidence suggests Wallander is losing his memory.
The multi-BAFTA winning drama, also nominated for Golden Globes and Emmys, has consistently pulled strong audiences in the UK, with the third series raking in more than 6.4m viewers on its debut in July 2012.
It also airs on PBS in the US and has sold well internationally.
In-demand writer Bennett's previous TV credits include BBC crime-drama Hidden, war series Eight Days to War, which starred Branagh in one episode, and 9/11 TV movie The Hamburg Cell.
Five-time Oscar nominee Branagh, who is also an executive producer on the TV series, is currently directing Disney's live-action feature Cinderella and will next be seen in Jack Ryan: Shadow Recruit, due for release mid-January.