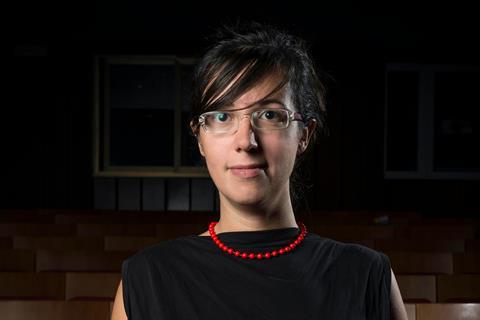 BFM Industry, the first edition of a two-day programme dedicated to showing directors and producers how to get the most out of European festivals, training programmes and funds starts today (April 26) as part of Italy's Bergamo Film Meeting (BFM).
A series of online panels will encompass conversations including how festivals can work together and the role of festivals in audience development, as well as support available for festivals and event over the next seven years of Creative Europe's Media programme.
Speakers are coming from companies and organisations including Mubi, Locarno Pro, European Film Factory, Institut Lumière and Marché International du Film Classique (MIFC).
Tomorrow's line-up sees a focus on the European funding available for producers, with panels featuring executives from Rai Cinema, Les Arcs, When East Meets West and Eurodoc.
Alice Arecco, BFM's industry coordinator, and BFM general coordinator Fiammetta Girola give Screen the lowdown on the inaugural event.
Why did you decide to add an industry event to the Bergamo Film Meeting?
Alice Arecco: The idea was to create something useful, a tool for the industry to better understand how international cooperation can help when setting up a film or an event. This is in line with the European nature of the BFM.
Fiammetta Girola: The industry event is also a networking occasion, which is the nature of the Bergamo Film Meeting as its name suggests: creating relationships between audience, artists and professionals.
At whom is the event aimed?
AA: Our experience is with local professionals of the Lombardy region, which isn't that generous with funds. They are our first target. Yet working in other industry events I've come to realize soon enough that there's a world of producers and directors who don't know all of the financing tools at their disposal, not even all of thepossibilities for accessing the market. And that is absolutely crucial.
Can you talk more about the programme?
AA: It is divided into three categories this year: festival operators, producers and young directors. And this last category is the one we think is the most important to include. We would like to explain to directors that festivals and industry events have become the first form of access to the market. Usually directors only go to festivals when their films are screened, but really is the networking the real opportunity for them, a moment of education as well as connection with producers. Those bonds that can be created at festivals are priceless.
How can you facilitate that networking at an online event?
AA: All panelists will be available for one-to- one Zoom sessions after the main event. It will be a way to go deep on the case histories they are presenting with whoever is interested in more information.
What have you created specifically for directors?
AA: We've decided to bring in the two talents the BFM is featuring in its 2021 Europe, Now section, directors Mia Hansen-Løve and João Nicolau, with a panel each. Mia Hansen-Løve will talk with David Thion of Les Film Pelléas, producer of her early films, to show what a good relationship with your producer looks like and what it can do in terms of results.
João Nicolau's panel on the other hand will be more on the artistic side, he will talk with his editor, Alessandro Comodin, on how this international relationship has played a role in shaping his films.
Has hosting an online event instead of a physical one boosted participation?
FG: "Of course, nearly 30% of this year's attendees will be connected from foreign countries. I think we will retain some online aspects of the industry days also when it will be possible to have a physical edition.