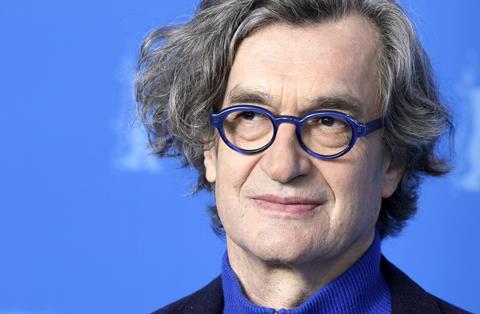 The Berlinale Classics section of the 68th Berlin International Film Festival (Feb 15-25) will present the world premieres of seven digitally restored films.
The strand will open on February 16 with the premiere of 1923 silent classic The Ancient Law, restored digitally by the Deutsche Kinemathek. ZDF/ARTE have commissioned French composer Philippe Schoeller to make new music for this version.
Wim Wenders' Wings Of Desire (1987) will screen in a 4K DCP version. The version is restored by the Wim Wenders Foundation and is based on its original negatives; StudioCanal will be releasing it in German cinemas later this year.
My 20th Century (1989) is the feature debut of Hungarian filmmaker Ildikó Enyedi, who won the 2017 Golden Bear. It is a black-and-white story about the diverging lives of identical twins at the start of the Twentieth century. The film owes its 4K restoration to the Hungarian National Film Fund.
Sony Pictures Entertainment's head of restoration has overseen the 4K restoring of Sidney Lumet's 1964 drama Fail Safe, which details the US government's attempts to thwart an inadvertent attack on the USSR which would plunge the world into a nuclear war.
From the other side of the Iron Curtain comes Mikhail Kalatozov's The Cranes Are Flying (1957), one of Soviet cinema's first international hits post-World War II. The film, an expressionist story of two lovers whose lives are irreparably changed by the German invasion, was restored in 2K courtesy of Mosfilm and their head of restoration Igor Bogdarasov.
Israeli director Assi Dayan's Life According To Agfa (1992) was given an honourable mention by the Berlinale's International Jury in 1993, and it returns in 4K after a restoration by the Jerusalem Cinematheque – Israel Film Archive. The black-and-white film takes place in a Tel Aviv bar over a single night, examining Israeli society in microcosm.
Japanese master Yazujiro Ozu's Tokyo Twilight (1957) is one of his lesser-known works, though in its exploration of a family experiencing a breakdown it is thematically similar to his more famous films. The film was digitally restored in 4K by Japanese production company Shochiku, with colour correction led by Ozu's own former assistant cameraman Takashi Kawamata along with cinematographer Masashi Chikamori.
Here is the full programme:
The Ancient Law (Das alte Gesetz)
Dir: Ewald André Dupont, Germany, 1923
World premiere of the digitally restored version
in 2K DCP
My 20th Century (Az én XX. Századom)
Dir: Ildikó Enyedi, Hungary / Federal Republic of Germany, 1989
Presented by Ildikó Enyedi and Tibor Máthé
World premiere of the digitally restored version
in 4K DCP
Fail Safe
Dir: Sidney Lumet, USA, 1964
World premiere of the digitally restored version
in 4K DCP
Life According To Agfa (HaChayim Al-Pi Agfa)
Dir: Assi Dayan, Israel, 1992
World premiere of the digitally restored version
in 4K DCP
Wings of Desire (Der Himmel über Berlin)
Dir: Wim Wenders, Germany / France, 1987
Presented by Wim Wenders
World premiere of the digitally restored version
in 4K DCP
The Cranes are Flying (Letyat Zhuravli)
Dir: Mikhail Kalatozov, USSR, 1957
World premiere of the digitally restored version
in 2K DCP
Tokyo Twilight (Tokyo Boshoku)
Dir: Yasujiro Ozu, Japan, 1957
Presented by Wim Wenders
World premiere of the digitally restored version
in 4K DCP