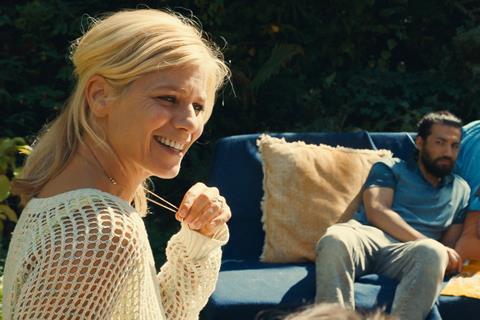 Brussels-based Best Friend Forever (BFF) has boarded Calais-set love story A Change Of Heart about a National Front supporter who falls in love with an Iranian teacher who is trying to get across the English Channel to the UK.
The French-language feature is the directorial debut of actor Jérémie Elkaim. He is best known internationally for his performance in Valérie Donzelli's Declaration Of War and has also worked with the likes of Sébastien Lifshitz, Bertrand Bonello, Gilles Marchand, Catherine Corsini or Benoît Jacquot.
Based on a true love story that began against the backdrop of the real-life refugee camp dubbed the 'Calais Jungle' in northern France, the feature is adapted from the novel "Calais Mon Amour" by Beatrice Huret and Catherine Siguret.
Marina Foïs plays a newly widowed mother who starts to question her prejudices and even French laws when she begins a relationship with an illegal immigrant, played by French-Afghan actor Seear Kohi, whose international credits include Homeland.
Memento Distribution has taken French rights on the film which premieres this week in competition at France's Angouleme Francophone Film Festival. It is produced by Paris-based production company Super 8, which also has Jérôme Salle's Russia-set thriller Kompromat on its slate.
"The adaptation by Jérémie Elkaïm is a fresh and emotional take on how a love that one finds forbidden becomes all of a sudden obvious and necessary," said BFF co-founders Martin Gondre and Charles Bin.