German sales outfit Beta is reporting huge buyer interest in Look Who's Back; also launching Hevn.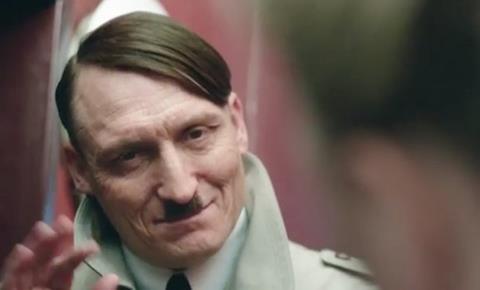 The brash and controversial Hitler comedy by David Wnendt is already proving a runaway box-office success in Germany.
Beta's Thorsten Ritter has confirmed that the film is "being chased" by UK distributors and that several foreign buyers travelled to Germany in advance of the AFM to check out the film in cinemas and make offers before the market began.
The film's premise sees Hitler (played by Oliver Masucci) waking up in modern-day Berlin and launching a television career after being universally mistaken for a brilliant comedian. It is based on Timur Vermes' bestselling 2012 book of the same name, which sold millions of copies in Germany and was translated into twenty-eight languages
At AFM, Beta is also launching its new Nordic noir, Hevn (Revenge) from director Kjersti G. Steinsbø. Based on on the best-selling crime novel by Ingvar Ambjørnsen (Elling), the film is produced by Kristine Knudsen of Norwegian outfit Den Siste Skilling (she co-produced Beta's 2012 Berlinale competition entry Mercy) and Paul Barkin of Canada's Alcina Pictures.
"It's a high quality, female-driven revenge drama," Ritter told Screen. "It's in that vein of Nordic crime that is really popular and successful and it has a distinct approach, being from a female film-maker and about a woman who takes revenge. It is not too explicit. It is not gory. It is more the psychological exploration of it."
Hevn's first screening is on Friday, with all territories available excluding Canada and Scandinavia.