Three Ticks scheme rolled out across funding bodies and all BFI Lottery-backed projects.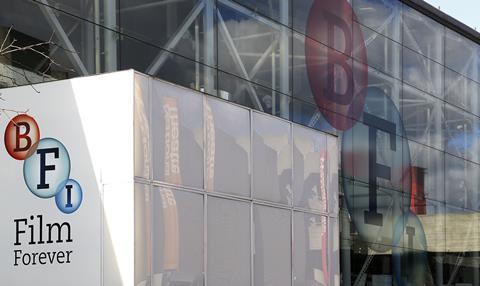 The BFI has opened its long-awaited Diversity Fund, which will have an initial investment pool of £1m.
At an event today in London, the UK's lead bod for film announced that its Three Ticks diversity quota for production will be rolled out to all film projects in receipt of BFI Lottery Funding, including development, production, distribution and audience development.
In addition, UK funders including Creative Skillset, Creative England, Creative Scotland, Ffilm Cymru Wales, Film London, Into Film and Northern Ireland Screen have also adopted the Three Ticks soft quota model, now renamed the BFI Diversity Standard.
Underpinning the BFI Diversity Standard is a new BFI definition of diversity, which according to the BFI will "recognise and acknowledge the quality and value of difference".
The BFI's £1m BFI Diversity Fund opens on 2nd November 2015.
According to the BFI the fund will look "to help inspire and provoke positive changes across UK film by providing opportunities for individuals working across the industry to benefit from professional development to help support their careers, and supporting companies and organisations to show leadership in diversity and the many opportunities that it holds for UK filmmakers, audiences and industry".
The BFI introduced Three Ticks, backed by UK producers' association Pact, as a 12 month pilot in September 2014.
So far, 15 productions have received support from the BFI since Three Ticks was launched, including Gurinder Chadha's Viceroy's House, Andrea Arnold's American Honey, Peter Middleton and James Spinney's Notes On Blindness, Amma Asante's A United Kingdom, Michael Lennox's A Patch of Fog, Andrew Steggall's Departure, Ben Wheatley's Free Fire, and Colm McCarthy's She Who Brings Gifts.
Developed by the BFI, the model is designed to address diversity in relation to race, disability, gender, age, sexual orientation and socio-economic status across workforces and in the portrayal of under-represented stories and groups on screen in BFI Film Fund supported productions.
Since commencing her role in June 2015, BFI diversity manager, Deborah Williams, has undertaken an audit of the Three Ticks pilot.
Informed by this work, the guidelines have been further developed to include a new category for BFI Audience funds (including the Distribution Fund, Programme Development Fund and Festival Fund), and to "ensure the guidelines engage with and challenge the industry in a constructive manner, to make a strong and long-lasting impact to diversifying the UK film industry in the round".
The BFI Diversity Standards require applicants to the BFI Film Fund to demonstrate how their project will succeed in tackling underrepresentation across four areas of their project, with at least one tick needed in a minimum of two areas:
A - On Screen Representation, Themes & Narratives
This section considers the representation and recognition of specific groups on screen.
For example, is the project telling us something we do not already know? Is it a new voice? OR a familiar story told from a different POV?
B - Creative Practitioners & Artistic Leadership
Is the artistic leadership of one of the identified diverse groups likely to have a positive outcome on the project?
Does the project have the potential to open doors which have historically been closed?
C - Industry Access & Opportunities
The BFI will consider what the value is of the work experience and development opportunities offered.
Does the project present an opportunity to work collaboratively with other elements of the industry?
Are there wider and deeper career development opportunities to be offered?
D - Opportunities for Audience Development
This will be a required category for festivals, distribution funds and other funded audience activities, and offers an additional category for feature film projects which have distributors attached.
Considerations will include the nature of the programme or film, the audience it is aimed at and the intended long-term impact.
BFI Diversity Manager, Deborah Williams will help support funded projects and provide guidance for the wider industry in complying with the Standards.
Director of BFI Film Fund, Ben Roberts commented: "It's been an instructive but overall a very positive year since we introduced the guidelines for production. It's given us an opportunity to tighten them up in some places, and the confidence to introduce them to a wider constituency. What's been great is the broad response to diversity as an opportunity, not a challenge, and that will be the key to success."