The British Film Institute (BFI), the UK's lead organization for film, is bracing itself for further cuts to its budget after the general election.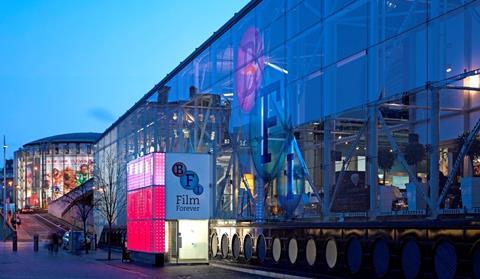 "We are spending a lot of time preparing for what I would say are an inevitable series of cuts so that nothing has to be done away with," BFI Film Fund director Ben Roberts told industry yesterday during the annual BSAC conference in London.
However, Roberts warned that additional cuts could result in some functions having to be scrapped: "I think we've been sliced just about as much as we can to keep everything we do active. There's nothing left to cut from my perspective."
With the Conservatives and Labour both likely to continue with public spending cuts, but also reluctant to cut too deeply into health or education, the arts could be among sectors to face reductions.
Cuts to the BFI's budget would likely come in grant-in-aid spending, which is designed to pay for non-film production activities, including the National Film Archive, education and the BFI Southbank, rather than Lottery funding which is channeled into areas including production and distribution.
However, Roberts expressed disappointment at industry response to cuts to grant-in-aid funding announced in 2013.
"There are incredibly resource-heavy but critical parts of the BFI like the National Film and Television Archive that I was a little disappointed that the industry we deal with wasn't too worried about during our last round of cuts. Everyone wants their films to be seen in fifty years' time."
The BFI was left "shocked" in 2013 when the DCMS cut its contribution to the BFI's budget by 10%.
BFI grant-in-aid funding for 2015/16 is an estimated £20m ($31m) while Lottery funding for production and distribution support averages out to an estimated £27m ($41.5m) per year.
Total annual Lottery support is in the region of £57m ($88m) while the BFI also channels its own earned income into the above and other sectors.