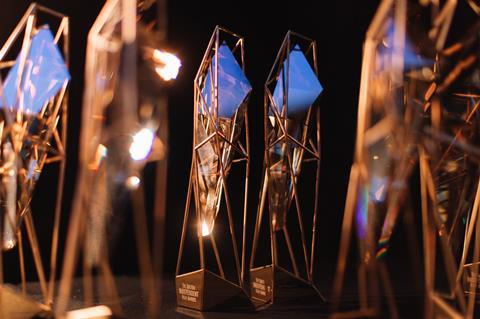 The British Independent Film Awards (BIFA) will ask its voters to take part in compulsory unconscious bias training in time for its 2018 awards, held on December 2.
The training has been created in partnership with Creative Skillset and is supported with National Lottery funds from the British Film Institute, as part of the Future Film Skills programme.
The aim of the training is to make sure voters recognise where their unconscious biases (positive or negative) around genre, commerciality, gender and ethnicity may be influencing their decisions.
BIFA believe that this is the first unconscious bias training to be done around viewing and judging films.
Their examples of potential bias include:
comedy being considered less favourably than drama;
assumptions being made about films directed by women or telling stories focused on women;
whether a film with higher gross is viewed negatively compared to a critical favourite;
whether extra weight is attached to the opinions of senior industry figures; and
whether stories that do not reflect voters' own experience are given less weight.
BIFA has more than 580 registered voters, with around 250 typically picked to take part in the nominations process.
Some form of the training will be mandatory for those taking part in voting this year. As voting takes place online through personalised voting accounts, a block can be put on votes being submitted until there is confirmation individuals have done the training.
The initiative will include three types of sessions; three-hour courses for moderators and the nominations committee that includes training on how to lead discussions without bias; 90-minute group sessions covering how to recognise your own biases; and a shorter online Webix sessions for those voters unable to attend in person. All will take place from September, with several mop-up sessions also added in November to catch anyone just voting on the winners.
Fair and balanced
Amy Gustin, co-director of BIFA (alongside Deena Wallace), told Screen the training was suggested by members of the nominations committee after last year's awards.
"In terms of the process, we wanted to make sure the discussions [around the nominations] were as thorough, as balanced and as fair as possible," said Gustin.
"Also, from the point of view or genre, gender and topic, are there certain films that are seen as 'awards films'? Where [people say], 'This feels like it should be BIFA-nominated, rather than 'is it good enough?'."
"It's important to open people up to those conversations so people can check themselves and check each other. We want to make sure everything is looked at with the same eye, regardless of how well it did at the box office or what filmmaker it is, to make sure the we're judging the film, not previous success. If something is a comedy commercial success, it should not be disregarded."
Gustin added that they hope it has an impact beyond their awards voting: "We wanted to ignite that conversation in the hope we could roll this out for other awards bodies or judging work in the industry: for example funding, or taking on scripts for production. When you are looking at things from a judging point of view how do you approach that differently if you are conscious of your biases?"
The 2018 BIFA nominations will be announced on October 31. The awards ceremony will take place on December 2 at Old Billingsgate in London.