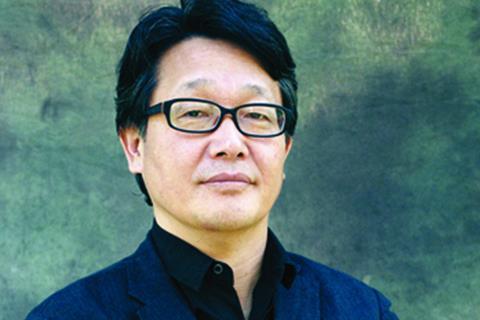 Busan International Film Festival (BIFF) is launching an Asian cinema research institute, tentatively titled the Jiseok Film Institute, in honour of late BIFF deputy director and Asian cinema programmer Kim Ji-seok.
The institute was announced at a press conference at BIFF today, where festival organisers also called for participation in the commemorative documentary that is being produced about Kim.
Largely credited with discovering and supporting Asian talent as one of the main founders of the festival, Kim died of a heart attack last year while attending the Cannes Film Festival.
BIFF chairman Lee Yong-kwan said: "We wanted to go beyond making a documentary about Kim Ji-seok, so we decided to establish a film research institute as it was originally a dream of his. We aim to fulfill his vision of having an institute that carries out research on Asian cinema in terms of the humanities and policy development, with conferences and forums, and different facets of commemorative works."
He went on to note how in Korea it could be seen as a discourtesy to use a deceased person's name for a business or organisation, but that BIFF wanted to show a bold determination to do right by his name in using it.
"So today we want to first of all, make it official, and secondly, announce that we have promises of financial contributions from major film companies and others," said Lee. "Once everything is settled, we will also be taking general contributions so that we can all help realise Kim Ji-seok's dreams widely. We thank you for your interest even from afar."
Jiseok Film Institute is to be managed by film producer Tcha Sung-jae and Busan International Kids & Youth Film Festival director Kim Sang-hwa, who were both long-time friends of the programmer.
Tcha reminisced about the early days when Kim Ji-seok's talk of starting South Korea's first international film festival sounded "crazy."
"It made me think of the Kevin Costner movie Field Of Dreams," said Tcha, referring to the 'If you build it, they will come' drive of the film's protagonist who mows down his corn crops to create a baseball field.
"But in two to three years, he got people together and made it happen. Kim Ji-seok raised the profile of the country, too, and for that I offer my respects to him once again," he said.
He went on to say he always thought Kim had few friends but seeing the assembled professionals at today's ceremony, "He actually had a lot of friends. Just mostly not in Korea. He did a lot of meaningful networking and his life and passion for introducing Asian films will go on in this institute and in the film festival."
Jiseok documentary
Meanwhile, director Kim Young-jo and producer Bae So-hyun presented an outline of the documentary Jiseok at the ceremony, saying they are aiming for it to be complete in time for a world premiere at next year's BIFF.
"It won't be a story of mourning and sorrow. I think it will be a film where he will give us solace with his vision for promoting unknown Asian filmmakers," said Kim Young-jo.
He will be doing interviews with BIFF guests during the festival, and then around Korea and overseas from November to March 2019. The director also shot footage of the attendees at the ceremony today, asking them to sit for 30 seconds as they thought of the late programmer.
Bae said they had already started shooting with filmmakers in Malaysia and Nepal, but that "we need your active participation".
"Send us your videos, pictures and memories of Kim Ji-seok. And we will notify you about fundraising on the website once it's up. I hope you will join us in participating to make this documentary," she said.
The filmmakers asked for images, suggestions and written memories to be emailed to Jiseokfilm@gmail.com.