The QED International founder has branded as "specious" all claims against him.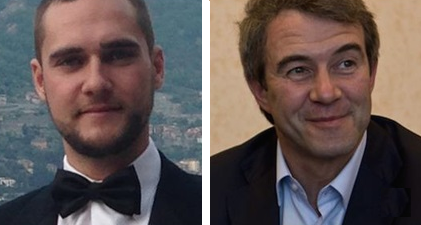 In a second statement within a week issued by Bill Block's attorney Marty Singer, the former QED International CEO has denied all claims by QED Holdings principals Anton Lessine (pictured left) and Sasha Shapiro (pictured right).
Block continues to defend his name after the pair filed a lawsuit for alleged trademark infringement and unfair competition.
Monday's statement issued from Singer's office read: "The only one who has any valid claims in the dispute between Bill Block and QED is Bill Block.
"The parties entered into an enforceable settlement agreement in December 2014, but after doing so, QED attempted to renegotiate that deal. When Mr. Block refused to capitulate to QED's absurd request to change the deal, QED filed a meritless arbitration demand.
"Thereafter, QED again demanded that Mr. Block modify the agreed settlement terms. After QED had already been paid over $600,000 under the settlement that it had agreed to, Mr. Block again refused to change the deal, which then resulted in the ridiculous lawsuit that was filed by QED last week.
"In contrast to QED's specious claims, Mr. Block has significant legitimate claims against QED and against his former lawyer, Josh Grode. It is our intention to have QED's lawsuit dismissed and to have the issues included as part of the existing arbitration.
"Bill Block will be fully vindicated in this arbitration and in his dispute with QED."