EXCLUSIVE: Indie-focused company debuts at festival with four films on slate.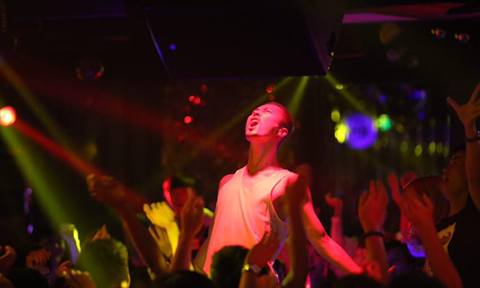 Blackfin Productions' Xie Meng and Wang Zijian have launched a Beijing-based sales company, Rediance, to grow the international market for Chinese independent films.
The new outfit is launching at the Shanghai International Film Festival (SIFF) with a debut slate of four projects, including Geng Jun's Manchurian Tiger, which has been selected for SIFF's film financing platform, SIFF Project.
Produced by Blackfin, the film is a dark comedy about a man seeking revenge against people who owe him money. Geng previously directed Free And Easy, which won a special jury prize in the World Cinema competition at this year's Sundance.
Rediance is also handling sales on Blackfin's Mosaic Portrait, directed by Zhai Yixiang, which won the top award at last year's Golden Horse Film Project Promotion. Scheduled to start shooting this autumn, the film follows a journalist exploring the controversy surrounding a teenager's pregnancy.
In addition to Blackfin-produced titles, Rediance has also picked up two titles from other production companies – Ash, which is the second film from Nezha director Li Xiaofeng, and Blue Train (Lanse Lieche), the second film from Zhang Dalei (The Summer Is Gone).
Currently in post-production, Ash [pictured] follows a doctor and a steelworker who are haunted by a couple of murder cases in their past. The film was produced by Alibaba Pictures under its 'Project A' initiative to nurture new directors.
Scheduled to shoot later this year, Blue Train is about a man trying to rebuild his life after spending time in prison. Zhang's debut feature, The Summer Is Gone, won best picture, best new performer and the FIPRESCI prize at the Golden Horse Awards in 2016.
"We want to take good care of Chinese independent films in the international market," said Rediance founder and CEO Xie Meng, who previously worked in film curation for Wanda and Ullens Centre for Contemporary Art.
"We felt that independent filmmakers need a company that understands the cultural context of their films and can then build a bridge to international programmers and distributors."
Founded by Wang Zijian in 2013, Blackfin is an indie production house with credits including Bi Gan's Kaili Blues, Wang Xuebo's Knife In The Clear Water and Qiu Jiongjiong's Mr Zhang Believes. The company is based in Beijing and has offices in Hangzhou, Hong Kong and Paris.
Separately, Blackfin is also working with Beijing Chaoyang Cultural Centre and Beijing Contemporary Art Foundation (BCAF) to open an arthouse screening space, Cinesquare, in Beijing later this year. The new venue will also host exhibitions and live performance.
Described as a "cultural foundation and think tank", BCAF launched a film fund at the recent Cannes film festival to support projects such as Wang Bing's 15-hour exhibition artwork 15 Hours, renowned artist Xu Bing's debut feature Dragonfly Eyes and Liu Jiayin's Oxhide 3.