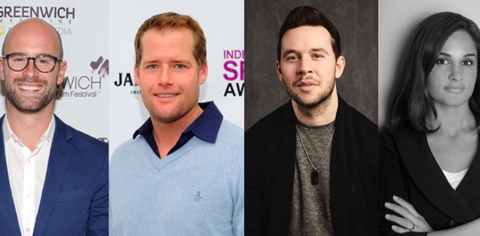 Bondit Media Capital and Stage 32 have partnered on a four-part online masterclass about film financing featuring Bondit CEO Matthew Helderman and experts that include producer and co-founder of Fortitude International and e2b Capital, Robert Ogden Barnum.
The two other expert speakers are Yale Productions president and producer Jordan Yale Levine and Ramo Law founding partner Elsa Ramo.
The masterclasses discuss such topics as pre-sales, packaging, and distribution illustrated by case studies. The first session offers an introduction to film financing.
The subsequent three sessions explore deals that the featured producers have worked on, including Margin Call and King Cobra.
"We recognised Bondit offering a progressive solution to the changing financing landscape so they were a natural partner for our first ever financing master class," Richard Botto, CEO of online networking and education platform Stage 32, said.
"The financing landscape is changing and we wanted to share our work with prolific producers such as Fortitude International, Ramo Law & Yale Productions and felt Stage 32 was the perfect education partner to do so," Helderman (pictured far left) of film financier Bondit Media Capital added.
The masterclasses are available for $49 each here: Helderman introduction on film finance vocabulary; Barnum (pictured second from left) webinar; Levine (pictured second from right) webinar; and Ramo (pictured far right) webinar.