Post Yugoslav War drama is Alen Drljevic's debut feature.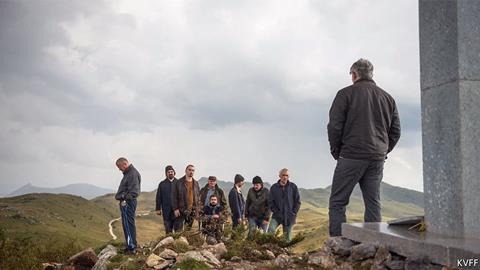 Bosnia and Herzegovina has submitted Alen Drljevic's Men Don't Cry into contention for this year's best foreign language film Academy Award.
The film premiered at Karlovy Vary - where Picture Tree International boarded international rights - and played at Sarajevo Film Festival this week where it won the Youth Audience Award.
It also won the Special Jury Award and Europa Cinema Award in Karlovy Vary.
Director Drljevic's debut feature counts an all-star Balkan cast including Leon Lucev, Boris Isakovic and Emir Hadzihafizbegovic.
The film, set two decades after the war ended in Yugoslavia, follows a diverse group of veterans who gather at a remote mountain hotel to undergo group therapy.
Watch the Men Don't Cry trailer below or on mobile HERE.