Screen brings you the weekly international box-office news.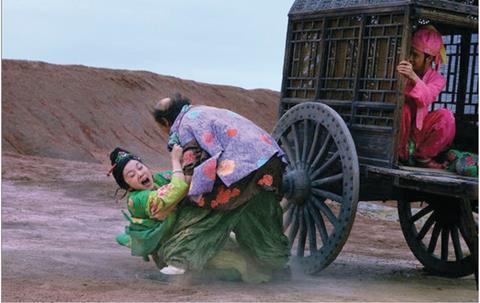 A Simple Noodle Story
Asian films dominated the new entries on the international chart this week. Zhang Yimou's A Simple Noodle Story, a Chinese reworking of the Coen brothers' 1984 thriller Blood Simple, grossed $13.9m from 725 screens in China through Beijing New Picture Film Co for a sizeable screen average of $19,200. The film tells the owner's ill-fated plan to kill his wife and her lover.
One Piece Film: Strong World
In Japan, Toei's One Piece Film: Strong World, the 10th in the One Piece manga series, grossed $11.7m from 188 screens with a huge $62,200 screen average, a record for a nationwide release. From just the two-day weekend, it outgrossed the whole theatrical run of the franchise's previous instalment.
Walt Disney SMPI's traditional animation, The Princess And The Frog, began its international run in 10 territories, alongside the North America release. The film retells the fairytale in a 1920s New Orleans setting. Playing on 1,739 international screens, it grossed $7.3m, with key results including a first-place debut in Mexico where it pulled in $1.3m from 650 screens.
UK period drama Dorian Gray continues its international run, adding $1.2m to its tally, the lion's share of which was generated in Italy, where the Oscar Wilde adaptation has impressed audiences to whom the source material is very well known. After three weeks, the film has grossed $7.1m for Eagle Pictures, 56.1% of its total international gross to date.
The Heiress
Greek production The Heiress grossed $1.1m locally through distributor Audio Visual from 133 screens. Panagiotis Fafoutis' comedy stars Smaragda Karydi as a widower who inherits a fortune and a struggling football team, and must lead the latter in order to get her hands on the former.