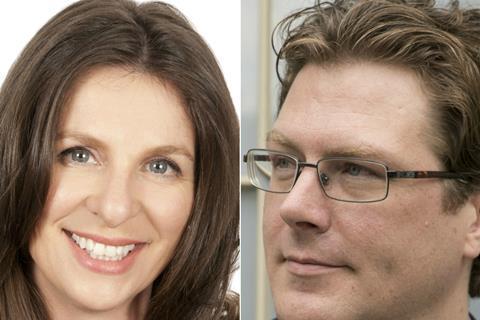 US-based blockchain-powered streaming platform Breaker, the company behind Alex Winter's Trust Machine, The Happy Worker, executive-produced by David Lynch, and Rotterdam Tiger title La Fortaleza, has unveiled a slew of new projects.
It has boarded Keith Bearden's completed US-set suburban coming of age drama, Antarctica, starring Chloë Levine and Kimie Muroya, backing low-budget Guatemalan drama Luz, and investing in Chinese director Shujun Wei's Striding In The Wind.
Owned by SingularDTV, Breaker is also involved in a long-gestating TV drama called San Pedro, which is written by Breaker co-founder Zach LeBeau who will also be the showrunner. LeBeau explained the series will explore "the transformation in human evolution from homo sapiens right now to what we are calling the next state of human evolution, homo transcendus".
He was talking at the International Film Festival Rotterdam (IFFR) which he is attending with Breaker co-founder Kim Jackson to support the company's first dramatic feature La Fortaleza, directed by Jorge Thielen Armand, which is making its world premiere in the Tiger competition.
Paris-based Reel Suspects is the film's international sales agent and is using Breaker's blockchain technology to keep across the project's accounting.
"[Reel Suspects] has agreed to use our software and our tools to track revenue and royalty," Jackson explained. "What is most exciting about our platform is what is going on under the hood, which is the tool to track rights revenue and royalty. Reel Suspects has agreed to use this tool to push all information and data around what happens outside of digital into this tool so that the content owner, which happens to be us and also the filmmakers, can see where revenue is coming from."
The Venezuelan drama was put together as an international co-production with support from Venezuela, Colombia, France, the Netherlands and the US.
LeBeau revealed everyday filmmaking costs had to be paid in an unusual fashion as the film shot during the ongoing political and economic crisis in the country,
"[The shoot was] so deep in the jungle that you could only pay for certain services with grams of gold," he said. "They didn't take any money whatsoever, especially because inflation was going through the roof."
Breaker's first completed film was Winter's documentary Trust Machine, about hacktivist and blockchain expert Lauri Love. It will be released in the UK on the Breaker platform.