Projects include a new film from Brimstone director Martin Koolhoven.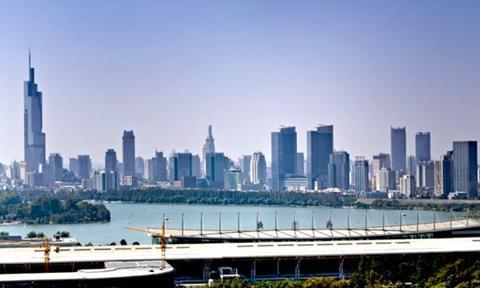 Projects from European and Chinese producers including Taiwan's Patrick Mao Huang, Norway's Kjetil Omberg and the Netherlands' Els Vandevorst will be presented at Bridging The Dragon's co-production event in Nanjing, China next month.
Huang is producing arthouse drama Mumu to be directed by Hu Yangyi, while Omberg will present sci-fi horror Dark Moon and Vandevorst has an as-yet-untitled project to be directed by Martin Koolhoven (Brimstone).
Organised in collaboration with ARRI and Chinese production company One More Pictures, the Sino-European Project Lab 2017 will present six European and six Chinese projects in Nanjing from June 13-16, just ahead of the Shanghai International Film Festival (June 17-26). The event also has support from Nanjing University of Arts.
Selected projects also include war comedy Undertake, produced by China's Century Pictures; sci-fi adventure Mark Brandis – Space Partisans, from Germany's Rexin Film; Elsa Yang's culture shock comedy Grape To Glass, produced by Zhuoxi Film; and Sino-French drama Across The Valley And Into The Hills from Jordan Schiele (Dog Days).
Tutors at the event include director Cao Baoping, Trust Nordisk's Rikke Ennis and screenwriters Yan Geling and Philip LaZebnik.
Meanwhile, Bridging The Dragon and France's CNC are hosting a China Co-production Day at the Cannes marche today (March 19) where the projects will be announced. Today's event includes a panel – with speakers such as Weying's Xiang Ming and Pinewood Pictures's Yu-Fai Suen – a business matching event and the presentation of two China co-productions – Dragonkeeper (Spain) and Colours Of China (Germany, New Zealand).