Mister Smith Entertainment to begin international sales at Cannes Marche.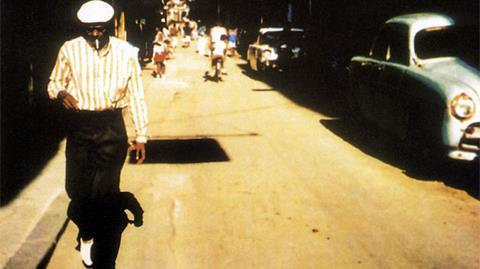 LA-based Broad Green Pictures is to produce a sequel to Buena Vista Social Club, 16 years after the release of Wim Wenders' seminal Cuban music documentary and the band's Grammy-winning album.
Buena Vista Social Club - Adios will be directed by Oscar-nominated film-maker Lucy Walker (Waste Land) and will catch up with the band on their final world tour, culminating in a series of concerts in Havana. Producers are Christine Cowin and Zak Kilberg.
Principal photography is slated to begin this July with theatrical release targeted in 2016.
Broad Green Pictures is financing the project and will lead production, with Victor Moyers and Asher Goldstein will oversee production for the studio, alongside Blink TV and Convergent Media (formerly Social Construct Media).
Broad Green has worldwide rights to the film and will distribute in the US, while London-based Mister Smith Entertainment will handle international sales, which will begin at the Marche du Film in Cannes later this month.
The partnership between the two companies was announced earlier this year with Broad Green acquiring a 45% stake in Mister Smith. This project marks the first to be announced in their collaboration.
End of an era
With the band on their final and hugely ambitious world tour, the five original band members will reveal their personal and professional highs and lows since 1999, while remembering the infamous and beloved band members who have passed. The tour will culminate in a series of homecoming concerts in Havana.
Set against the unprecedented political, social and cultural backdrop of this rapidly evolving time in Cuban history, the film will cement the enduring legacy of the band, the musicians and the music at the end of an era.
Director Walker said: "The original Buena Vista Social Club movie introduced the world to a group of fantastically charming and talented musicians who have inspired the world with their stories, hearts and music.
"Those are big shoes to fill and I am honored to follow in the footsteps of such a beloved, popular movie about such beloved, popular artists, and it's especially fascinating during this important moment in Cuban history."