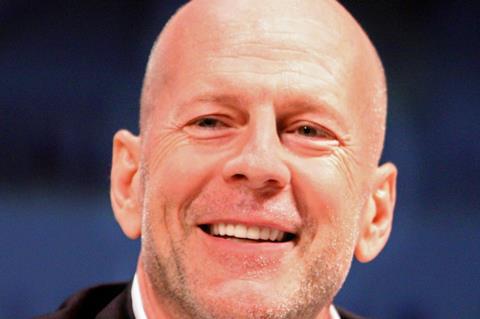 Bruce Willis is stepping away from acting after being diagnosed with aphasia, a condition caused by brain damage whereby a person loses the ability to understand or express speech.
Willis's family posted a statement on social media that read, "To Bruce's amazing supporters, as a family we wanted to share that our beloved Bruce has been experiencing some health issues and has recently been diagnosed with aphasia, which is impacting his cognitive abilities. As a result of this and with much consideration, Bruce is stepping away from the career that has meant so much to him."
The statement continued, "This is a really challenging time for our family, and we are so appreciative of your continued love, compassion and support. We are moving through this as a strong family unit, and wanted to bring his fans in because we know how much he means to you, as you do to him. As Bruce always says, 'Live it up' and together we plan to do just that. Love, Emma, Demi, Rumer, Scout, Tallulah, Mabel, & Evelyn."
The 67-year-old broke out in the 1980s TV series Moonlighting opposite Cybill Shepherd and went on to star in the Die Hard and Look Who's Talking franchises, The Fifth Element, The Sixth Sense, Pulp Fiction and Armageddon.
He has been a mainstay of the markets, often headlining action projects unveiled by sales agents in Cannes, Berlin and Santa Monica.