Next week's Brussels International Fantastic Film Festival faces an uncertain future following a series of terrorist attacks in the Belgian capital.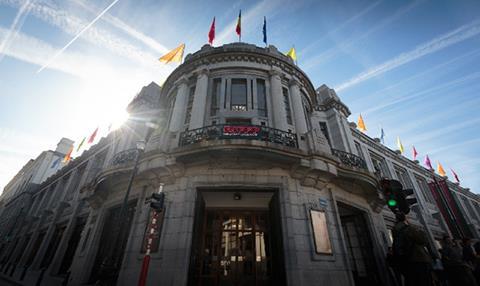 A series of explosions in Brussels this morning, which have left many people killed or seriously injured, has thrown the future of the imminent Brussels International Fantastic Film Festival (BIFFF) into doubt.
The 34th edition of the genre festival is due to open next Tuesday (March 29) with a screening of period action thriller Pride and Prejudice and Zombies.
But following two blasts at Zaventem airport around 7am (GMT) this morning and a further explosion at Maelbeek metro station an hour later, festival director Guy Delmote has stated that the upcoming event faces an uncertain future.
Speaking to ScreenDaily, Delmote said: "We don't believe it. We are very sad for all the people who died today. We don't know what's going to happen in the next few days for the festival. We don't want to give up."
The city's main airport and entire transport system are closed and Belgium has raised its terror threat to its highest level. The attacks come four days after Salah Abdeslam, the main fugitive in last November's Paris attacks, was seized in Brussels.
Delmote expressed concern over whether the event's primary venue, the Centre For Fine Arts, which is close to Brussels' main train station and 20 minutes walk from the Maalbeek metro station, would reopen in time.
"Maybe they decide to close the place, we don't know," Delmote added. "I am in contact with security, we have to wait, we can't say for now."
Delmote added that if the festival were to be cancelled, the event faced an uncertain future.
"It could be the end of the festival, if we stop," he added. "If it doesn't happen this year it is going to be hard, [given] all the money we've spent already."
Guardians Of The Galaxy director James Gunn, who sat on the festival's competition jury in 2007, tweeted "I'm hoping all the friends I've made at @BIFFF_net & in Belgium are ok today. Thinking of you all with love and concern."
I'm hoping all the friends I've made at @BIFFF_net & in Belgium are ok today. Thinking of you all with love and concern.

— James Gunn (@JamesGunn) March 22, 2016
BIFFF also hosts the Frontières International Co-Production Market, which is due to hold its third European edition from March 30-April 1, showcasing projects from the UK, Belgium, Canada and Turkey among others.
Cinema closures
Following last November's terror attacks in Paris, nearby Brussels was put into a state of virtual lockdown, with public buildings including cinemas and methods of travel all closed by authorities following the government's decision to raise the city's terror alert to four, its highest mark.
Brussels' multi-screen Kinepolis cinema has confirmed on Twitter that it will be closed at least for today, while UGC Cinemas said on its Belgian Facebook page that its two Brussels locations would also be closed today.
Batman v Superman and Kung Fu Panda 3 are among major releases scheduled to open in the country tomorrow.