At Busan's Asian Film Market, producers of Chinese blockbusters shared their secrets to success such as walking their own paths and not trying to emulate Hollywood, Japan or Korea's systems, even in co-productions.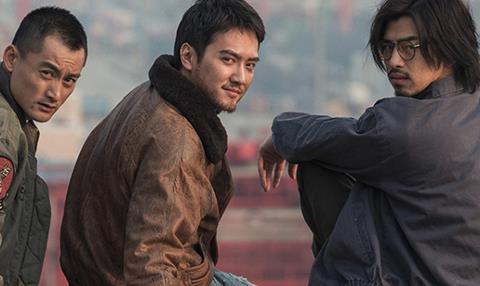 Fang Li, producer at Laurel Films Company, Ltd. whose credits include Fan Bing Bing starrer Ever Since We Loved and Han Han's The Continent, said, "I don't make films for box office hits, I make them to get viewers emotional, to impress and to inspire. Art is the more important thing. Emotions and impressions are your biggest weapon."
The panelists agreed that Chinese audiences have grown cinema savvy enough that they don't necessarily go for star vehicles.
Du Yang, general manager at Beijing Skywheel Entertainment Co., Ltd., whose credits include Ning Hao's Breakup Buddies and Zhang Ziyi starrer Sophie's Revenge, said, "If you get many good reviews and audiences hear good word-of-mouth, they choose films with no celebrities – good films. This is a new change, seeing more numbers of Chinese films even without celebrities."
Understanding the audiences
Fang said, "We have to make more films with good screenplays. Chinese people have very strong consumption power and China has many good stories for storytelling thousands of years going through poverty, wars and so on that we can source for content. China should not follow footsteps of Europe. We need to create our own identity and pave the new way for our own market."
"So we need to understand young audiences and we should not make a distinction between minority and majority. Don't talk about a dichotomy of auteur and commercial films. We can make auteur films that consider elements of entertainment," said Fang.
Jiao Aimin, producer at Monumental Films, whose credits include Xu Jinglei's Somewhere Only We Know, agreed it is necessary to watch and study social trends, developments and have knowledge of the humanities to understand the needs and desires of the market.
"The biggest change in China is that cinema-goers are growing rapidly and the film industry has entered a very stable stage. Box office sales for Chinese films are quite prominent and we can see the unique quality of films like Monster Hunt and Breakup Buddies. They are very Chinese films. Not Hollywood, Japanese or Korean films. Very China specific films."
Co-productions and diversifying genres
Du talked about collaborating with CJ on Sophie's Revenge in 2005, noting that the Korean studio was "very professional and specialized. They had experience in co-production, but as for Sophie's Revenge, it has very Chinese elements and CJ respected the Chinese filmmakers while also teaching us a lot of know-how on parts like scriptwriting and post-production."
Noting that with about 1,000 films produced and 300 released in cinemas a year on rapidly increasing numbers of screens, she said, "We can expect one film does not screen in the whole of mainland China. The recent trend in China is that sometimes you have all blockbuster films at the same time. And in some cases we have good quality films that some audiences want to see. So we want to screen more diverse films, and I as a producer have to look out for new genres."
Jacky YH Liu, President of Huace Pictures, whose credits include Leste Chen's Chinese version of Miss Granny and the Korea-China co-production Wedding Invitation starring Bai Baihe and Eddie Peng, said it has been worthwhile looking for genres that have not been exploited as much in China: "We saw that were no love stories, so we made Sophie's Revenge when I was at CJ. It became a hit and it showed that you can have a hit with a love story. The Chinese are a very receptive, embracing people."
He noted that "Korea has contributed to the China market with co-productions in diverse genres. In China, 38 films were co-produced last year, down from 55 the year before. Because the quality of Chinese films is improving."