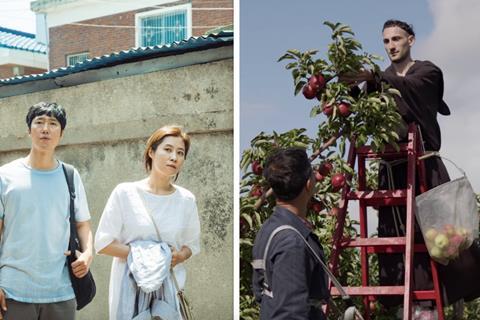 Boutique US distributor Crescendo House has picked up Zhang Lu's 2018 Busan world premiere Ode To The Goose and Julian Radlmaier's debut and 2017 Rotterdam premiere Self-Criticism Of A Bourgeois Dog.
Ode To The Goose follows a man and a divorced woman who take a trip to Gunsan in South Korea where they stay at an inn run by a middle-aged man and his autistic daughter and the four become star-crossed lovers. The cast includes Park Haeil and Moon Sori.
Julian Radlmaier's 2017 political comedy Self-Criticism Of A Bourgeois Dog centres on a middle-class canine and former filmmaker who recalls how he became four-legged after failing in love, picking apples and joining a revolution. The film premiered at Rotterdam, screened at the Berlinale and won best feature film debut at the German Film Critics Association Awards.
The distributor negotiated for Ode To The Goose with Parallax Films and Self-Criticism with Faktura Film.
Crescendo House has begun its maiden theatrical release on the late Nobuhiko Obayashi's swan song Labyrinth Of Cinema, which received its North American premiere as the closing night of Japan Cuts festival and is currently playing in arthouse cinemas across the US through the third week of January. In August Crescendo House unveiled the historical drama as its first Collector's Home Video.
Earlier this year the distributor acquired Radlmaier's follow-up to Self-Criticism, Bloodsuckers, which premiered at this year's Berlinale, and Zhang's (A Quiet Dream, Dooman River, Grain In Ear) 2019 Berlinale drama Fukuoka.
Jason Ooi, Crescendo House founder, said: "The goal is to develop these two underrepresented filmmakers as auteurs in the American landscape – with Radlmaier and Zhang Lu both working in similar veins as Bunuel and Hong Sang-soo respectively. We are thrilled to bring these new and unique filmmakers to wider audiences, and these two new films are ideal for a company like ours. Announcing these in the month we have our first theatrical release feels extra special."