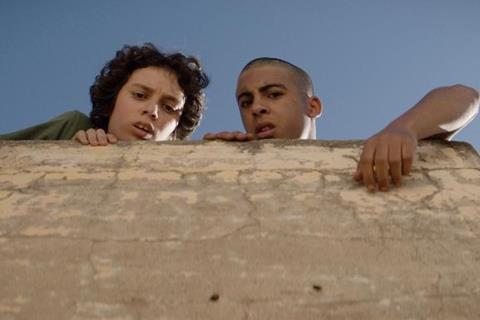 Upcoming features by Tunisian director Mehdi Barsaoui and Saudi filmmaker Ahd Kamel will be among 15 projects showcased at the eighth edition of the Cairo Film Connection (CFC).
The project incubator will take place at the 43rd edition of the Cairo International Film Festival (CIFF), which runs from November 26 to December 5 this year.
It is at the heart of the festival's Cairo Industry Days programme, which is organised in partnership with the Arab Cinema Center.
Barsaoui will present Aicha about a thirtysomething woman, caught between social dictates, family pressures and disillusionment, who is given an unexpected opportunity to make a fresh start.
Kamel will attend with her first feature project My Driver And I about a privileged Saudi girl who strikes up an unexpected friendship with her Sudanese driver.
This is the first selection overseen by former Doha Film Institute programmer Chadi Zeneddine in his new role as manager of the CNC.
"More than a third of the 2021 selection is composed of first-time filmmakers, joined by acclaimed directors working on their second project, and filmmakers making their first feature narrative debut after establishing themselves within the documentary world, such as Tamara Stepanyan, Sara Shazli and Nameer Abdelmassih," he said. "We've decided to take risks in our choices and shine a light on new and eclectic talents."
The initiative received 110 submissions from across the Arab world and diaspora this year.
CIFF president Mohamed Hefzy added: "This year we received a record number of submissions with very high-quality projects and the majority came from debut filmmakers, the thing that reflects the richness and urge of the youth in the Arab world to tell their stories."
Filmmakers to have participated in the CFC in recent years have included including Yousry Nasrallah, Kaouther Ben Hania, Sameh Alaa, Bassel Ghandour, Haider Rashid, and Mayye Zayed.
Full list of projects:
Narrative projects in development
The Leftover Ladies (Egy)
Dir. Farida Zahran
My Driver and I (Saudi Arabia, UK)
Dir. Ahd Kamel
Life After Siham (Egy, Fr)
Dir. Nameer AbdelMassih
Nour (Egy)
Dir. Sara Shazli
In the Land of Aram (Leb-Arm)
Dir. Tamara Stepanyan
Ravens of the City (Egy – Sud)
Dir. Adham El-Sherif
Aicha (Tun, Fr)
Dir. Mehdi Barsaoui
Documentaries in development
Bullets do not kill. Silence does (Tun, Fr)
Dir. Hind Meddeb
American Dream (Egy)
Dir. Amir El Shenawy
Bye bye Tiberias (Alg, Fr, Bel, Qat)
Dir. Lina Soualem
Narrative features in post-production
A Summer In Boujad (Mor)
Dir. Omar Mouldouira
Alam - The Flag (Pal, Fr)
Dir. Firas Khoury

Nezouh (Syr)
Dir. Soudade Kaadan
Documentaries in post-production
Mohsen of Iraq (Iraq, Costa Rica)
Dir. Ishtar Yasin
On The Hill (Tun)
Dir. Belhassen Handous.